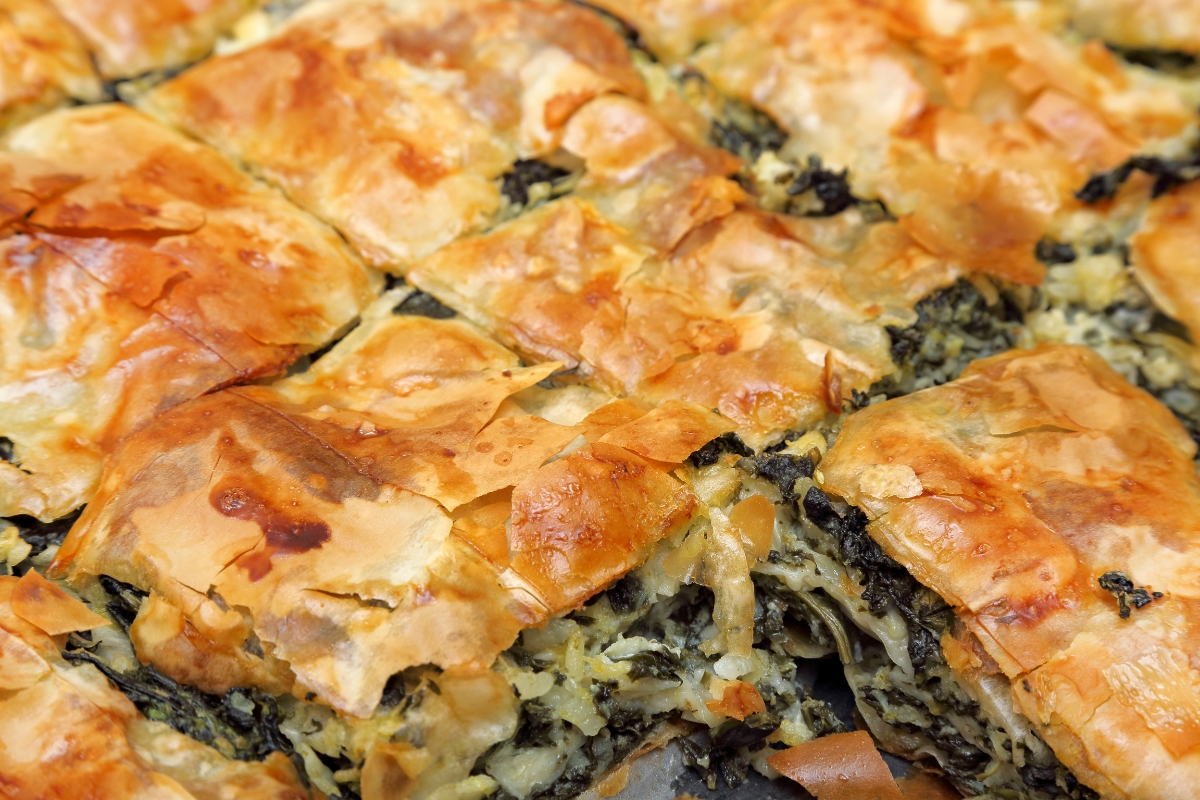 Spanakopita – Spinach Pie Recipe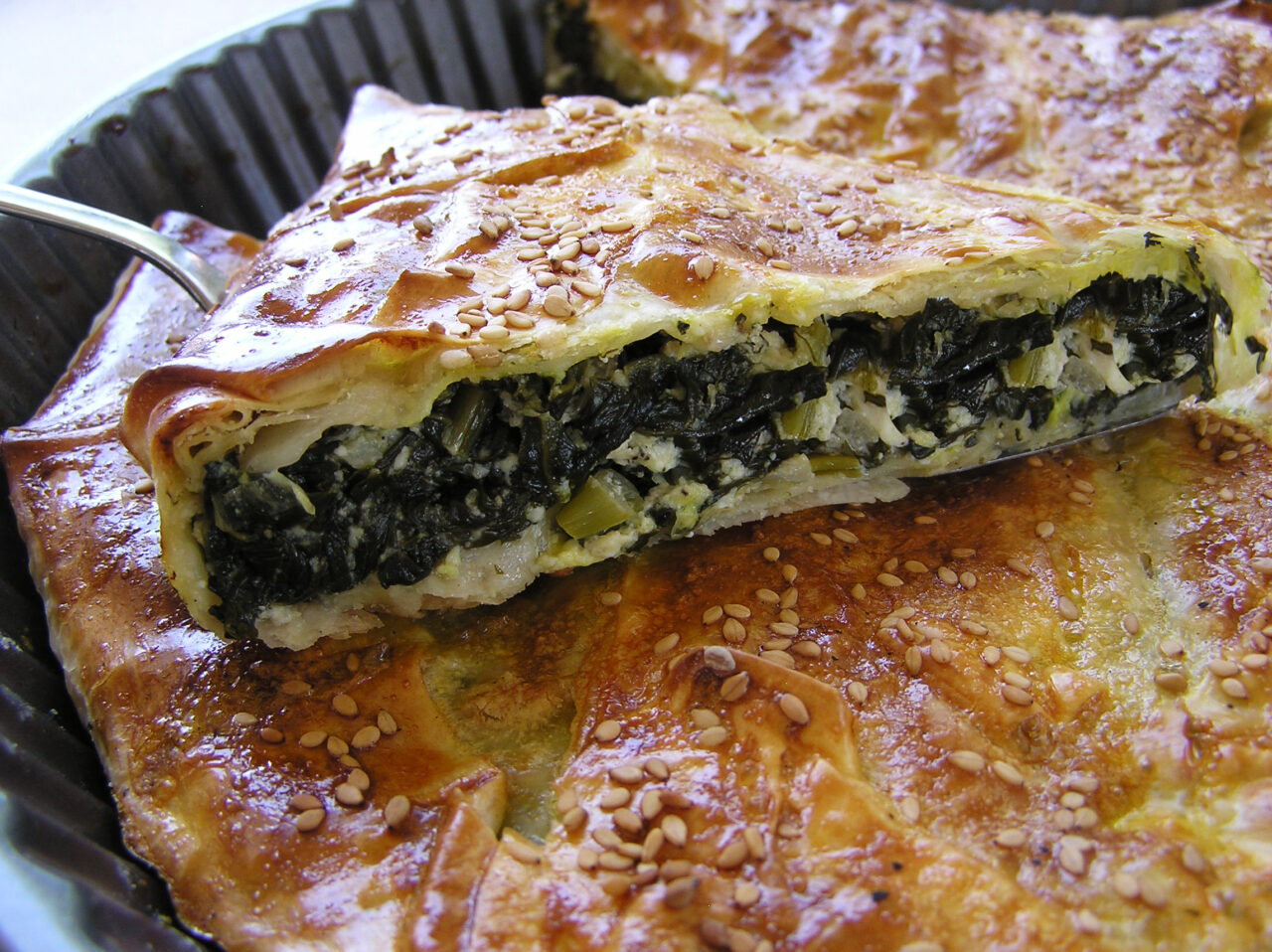 Originating around 400 years ago from the Turkish cuisine and introduced in Greece by Ottoman occupation, the spinach pie – Spanakopita is nowadays one of the most popular Greek dishes and it is known and loved around the world.
A very versatile dish, spanakopita is essentially a mixture of spinach plus other aromatic herbs and feta cheese, then layered in phyllo pastry and baked until golden and crispy perfection. Through the pastry shops it can be encountered as individual small pies in triangular shape but the traditional recipe calls for a round or square baking dish, with the pie cut in slices.
Preparation time: 30 min
Cooking time: 50 min
Serves 6
Ingredients:
75 ml olive oil
1 large onion, chopped
2 spring onions, chopped
2 cloves garlic, minced
¼ teaspoon grated nutmeg
500g fresh spinach, rinsed and chopped
2 tbsp chopped fresh parsley
2 tbsp chopped fresh dill or 1 tbsp dried dill
2 eggs, lightly beaten
2 tbsp sesame seeds
200 g feta cheese, crumbled
200 g ricotta or cottage cheese
8 sheets phyllo pastry
Salt and freshly ground pepper
Instructions
Start by preparing the filling, wash and drain the spinach leaves, pat dry and finely chop.
In a deep pan heat the olive oil on medium heat and sauté the onions and scallions until tender and translucent. Add the chopped spinach, parsley and dill, and cook for 5 to 10 minutes until the spinach is wilted and heated through. Add the nutmeg and season with salt and pepper. Remove from heat and set aside to cool.
In a large mixing bowl, combine the crumbled feta with eggs and ricotta or cottage cheese. Add the spinach to the mixture and stir to combine.
For mounting the spinach pie, use a round baking pan with diameter of approx. 28 cm. Grease the bottom well and lay the first sheet of phyllo, letting the excess hang over the sides. Brush with olive oil and add a second sheet, rotating about 45 degrees so the excess margins fall sideways from the first sheet. Brush with oil and continue by adding the next phyllo sheet. Use several sheets, until the hanging margins cover all the circumference of the baking dish.
Add the filling and distribute evenly by gently pressing the mixture with the back of a tablespoon into the baking dish. Fold the hanging excess phyllo sheets on top of the filling, one by one, generously brushing with oil in between. If needed, add one or two extra phyllo sheets on top to cover entirely the center of the pie.
Preheat the oven at 165 degrees C.
Score the top layer of phyllo into the desired slices, to enable easier cutting of pieces later. Brush the beaten eggs on top and sprinkle with sesame seeds, than bake for 45-50 minutes, until the pie turns a golden brown color. Let cool before cutting into slices.