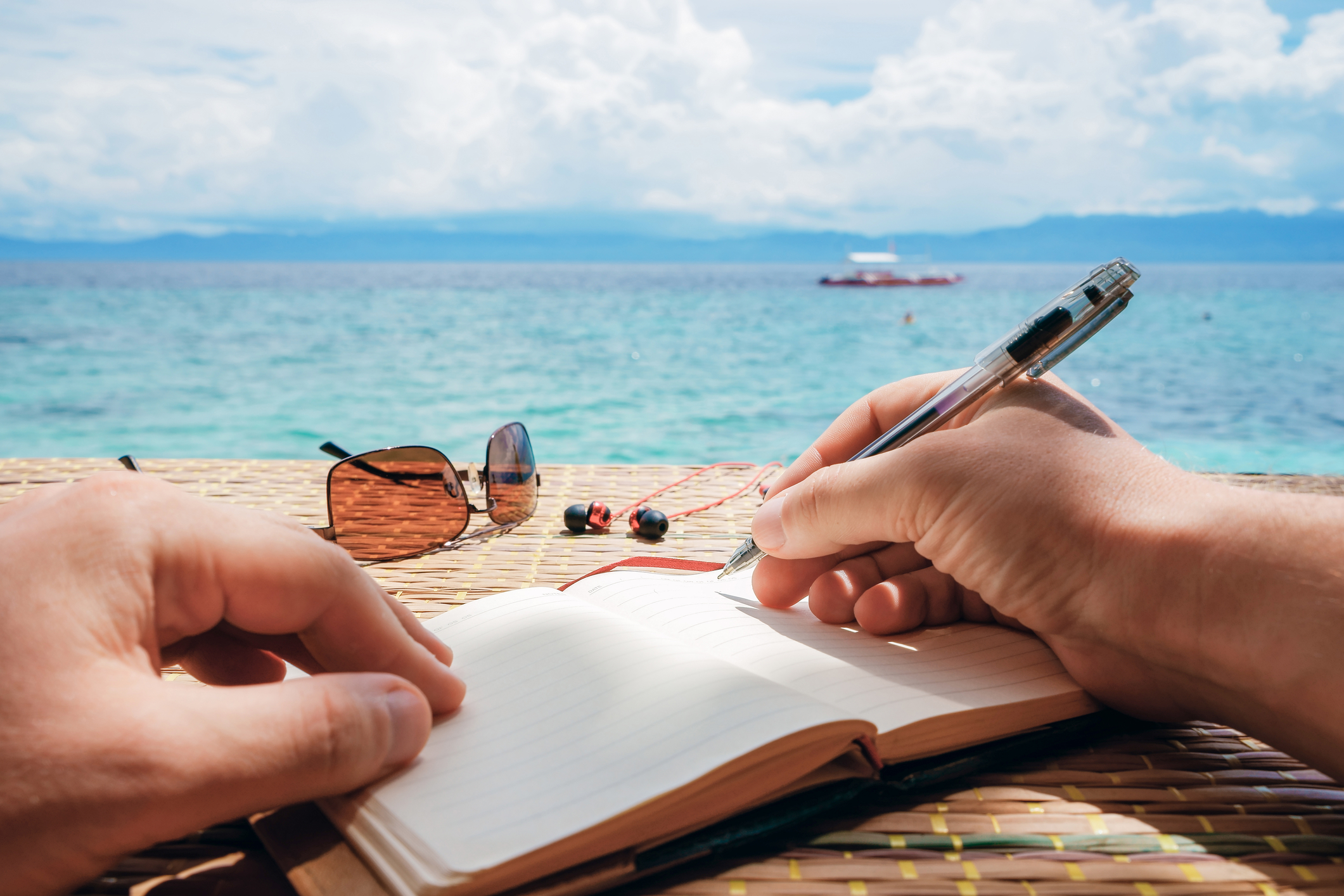 Travel Writing Retreat
18-25 July 2023
Rediscover your creative flair at the Mistral this summer, on a week-long writing retreat that will inspire and provide you with new writing skills and the opportunity to transform your 'holiday' into an informative and entertaining travel feature.
With a specific focus on travel writing and set against a magical Mediterranean backdrop, this retreat is for people who aspire to produce travel features, either for their own pleasure, their website or social media channels, or even harbour ambitions of getting published online or in print in newspapers or magazine travel sections. You can even self-publish on Amazon!
By the end of the week, you will be able to produce a highly-readable article based on your experiences during your stay in western Crete and create a piece that may inspire others to visit the island. That may be a general travel feature; follow a theme such as food, archaeology or specific sites; or even a best (beaches/tavernas/attractions) type of piece.
Tutoring will focus on writing tips, structure, style, observation, angles to pursue, where to research, or who to talk to. There will be a mix of tutorials along with opportunities to visit locations of interest and work on your feature, and receive regular feedback.
Participants will be encouraged to work on the initial elements of the feature during the early part of the week and develop it as the week goes on with skills – and experiences – acquired along the way.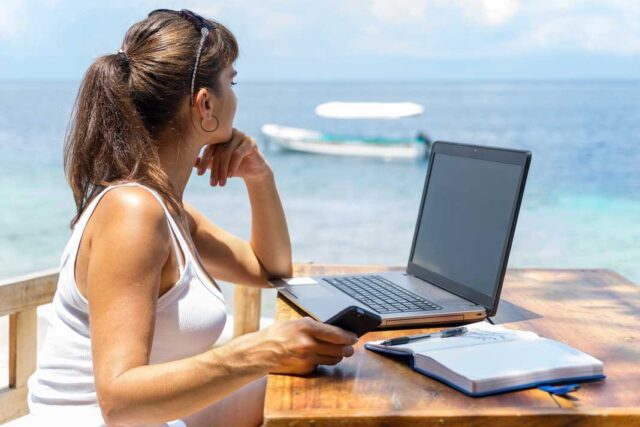 What to Bring: a notebook/A4 pad, pens, camera (or phone camera), an inquiring mind and a sharp eye.
But don't forget – you are on holiday, so remember to also enjoy the wonderful facilities, ambience and food that the Mistral hotel offers.
Travel Writing Week format:
Tuesday – arrive, relax, check-in, find your way around the hotel, introductions over a welcome cocktail.
Wednesday – Day One (10am-1pm) – expectations, tips on writing style, format and approach, how to observe and absorb, what to look for and how to write and convey your ideas. Formal presentation, with coaching on writing, observation and article structure, with examples of good practice. Q & A.
PM – free time to enjoy hotel, or visit a destination to get ideas or begin features.
Thursday – Day Two – queries/questions – and then excursion to Falasarna beach followed by a fish lunch in Sfinari (the Mistral's signature excursion) and draw on ideas for the feature.
Friday – Day Three – (10am-1pm) – have a strong idea of your intro and feature (first few paragraphs, plus a feature plan). There will be discussion/brainstorming on each idea with further detailed tuition on writing style and structure, and for those who have a feature taking shape there's the opportunity for additional 1-1 feedback if required or requested.
Saturday – Day Four – time to relax, go off and explore the island with a fabulous excursion across the mountains to the beautiful village of Loutro. Reached only by boat, and with a lovely swim stop at Sweetwater Bay, if this won't inspire your writing, nothing will! Discuss feature ideas over a delicious leisurely lunch.
Sunday – Day Five – (10am-1pm) writing and review – what do you want to do next with your new skill, where to get published, how to take your first steps toward publication in a highly-competitive field.
Evening – Meal in Chania.
Monday – Day Six – first drafts of article and feedback. Enjoy your final afternoon on holiday.
Tuesday – Check out – but with a new set of writing skills; keep in touch, send the tutor your final versions.
General information / considerations for participants:
 Travel writing has tremendous opportunities – as a travel writer, you may be sent to fabulous destinations on amazing assignments. But you are always thinking, observing, questioning, and often having to write a piece and produce pictures to tight deadlines.
Crete is a large island: it has four different regions, so our focus will be on western Crete and Chania.
Research and preparation: Do some research before you come, know something about Crete's history, terrain, topography, and culture, as well as its cuisine and natural and touristic attractions. Perhaps even have a provisional feature idea in mind.
Focus is on the creative and observational – travel writing that will entertain, enlighten and inform the reader.
Photography – the emphasis is on writing, but as a travel writer/photo journalist thinking about images (and taking photographs) may enhance your written work and even shape your approach.
Outings/excursions included:
*Night-time in Chania/evening meal – we set off to Chania late afternoon, wander around to absorb the history and ambience of this Venetian harbour town). It may inspire, or add an extra dimension to your piece.
*Trip to Falassarna beach and Sfinari for a lavish fish lunch.
*Trip to the iconic village of Loutro, a typical Greek fishing village with white washed houses and shops, cafes and tavernas on the waterfront.
Tutor biography:
Mark Nicholls is an award-winning freelance travel writer who has written for Travel Mail, The Times, Italia! magazine, Telegraph Travel, Skier & Snowboarder magazine, the Eastern Daily Press, Active Traveller and a range of regional magazines and travel websites, most notably Our Man on the Ground Travel. As a journalist and author with more than 30 years' experience in the media at regional and national level, he has covered areas as diverse as health, business, travel and defence including operating in war zones in Afghanistan and Iraq. He has won awards in a range of areas for his journalism. As a travel writer, he won the feature writer of the year award at the 2012 British Travel Press Awards, and was shortlisted in 2013, 2015 and 2016. He was runner-up in the Italian National Tourist Board Travel Writing Awards 2015, shortlisted in the 2019 French Travel Media Awards (Best Winter Destination Feature) and winner of the 2019 France Montagnes Mountain Media Awards (Best Online Feature). He currently lives in Norfolk, is author of the book Norfolk Maritime Heroes & Legends, and a regular guest lecturer in journalism at UK universities.
Travel Writing Retreat Date and Price
 
Standard room
7 nights
Deluxe room
7 nights
18-23 July 2023
1386€
1561€
What is included:
– 7 night single-occupancy accommodation in a double room
– 7 breakfasts, 7 dinners (with wine and coffee), 2 lunches
– 3 trips (Falassarna and Sfinari, Loutro, Chania Venetian Old Harbor)
– Chania airport transfer (Tuesdays only)
All repeat guests will receive a 5% discount on accommodation. The price does not include flights or travel insurance.