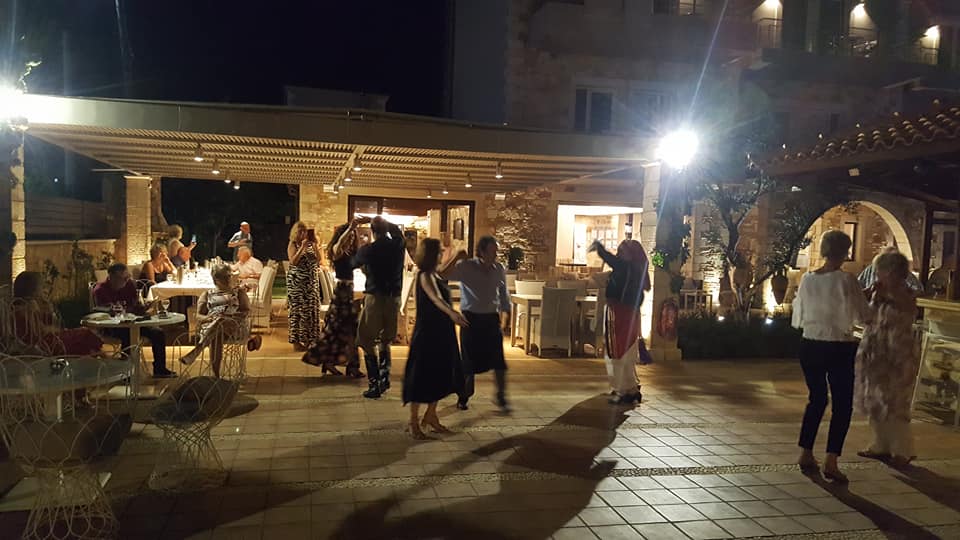 Greek Night
AN EVENING OF TRADITIONAL CRETAN AND GREEK MUSIC AND DANCES
One of the highlights of the week at the Mistral is our Greek night where we bring you the best in traditional Cretan entertainment with live dancing and music. After enjoying a lovely dinner together, with the finest Cretan cuisine, we set the tone for an evening of entertainment around our outdoor bar near the front pool. And there's lots of opportunity for 'audience participation' for those who want to learn a dance step or two. If you don't know your Pedozalis from your Syrtos – but want to find out more – then our lively Greek nights are a treat made for you.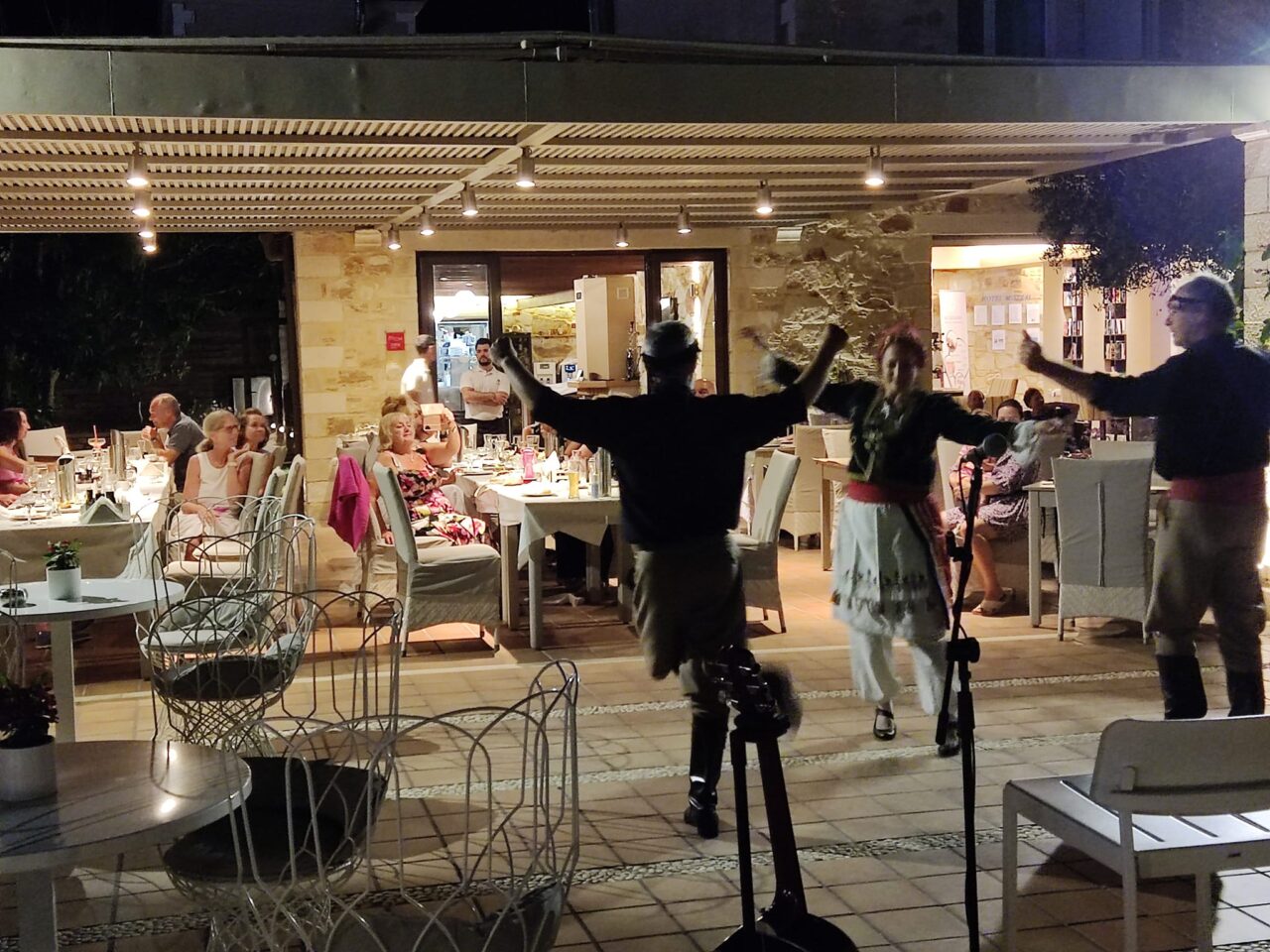 The tradition of Greek music and dancing goes back thousands of years and is part of our national heritage; our weekly display of display of dancing will enthral as you admire the skill of our performers as they go through the intricate routines. The songs and dances, as you may expect, all have a story: the Pedozalis dance involves jumping and leaping and is indicative of the rugged mountain terrain of Greece, while the Syrtos is a flowing dance usually seen in the coastal regions of Greece and the islands.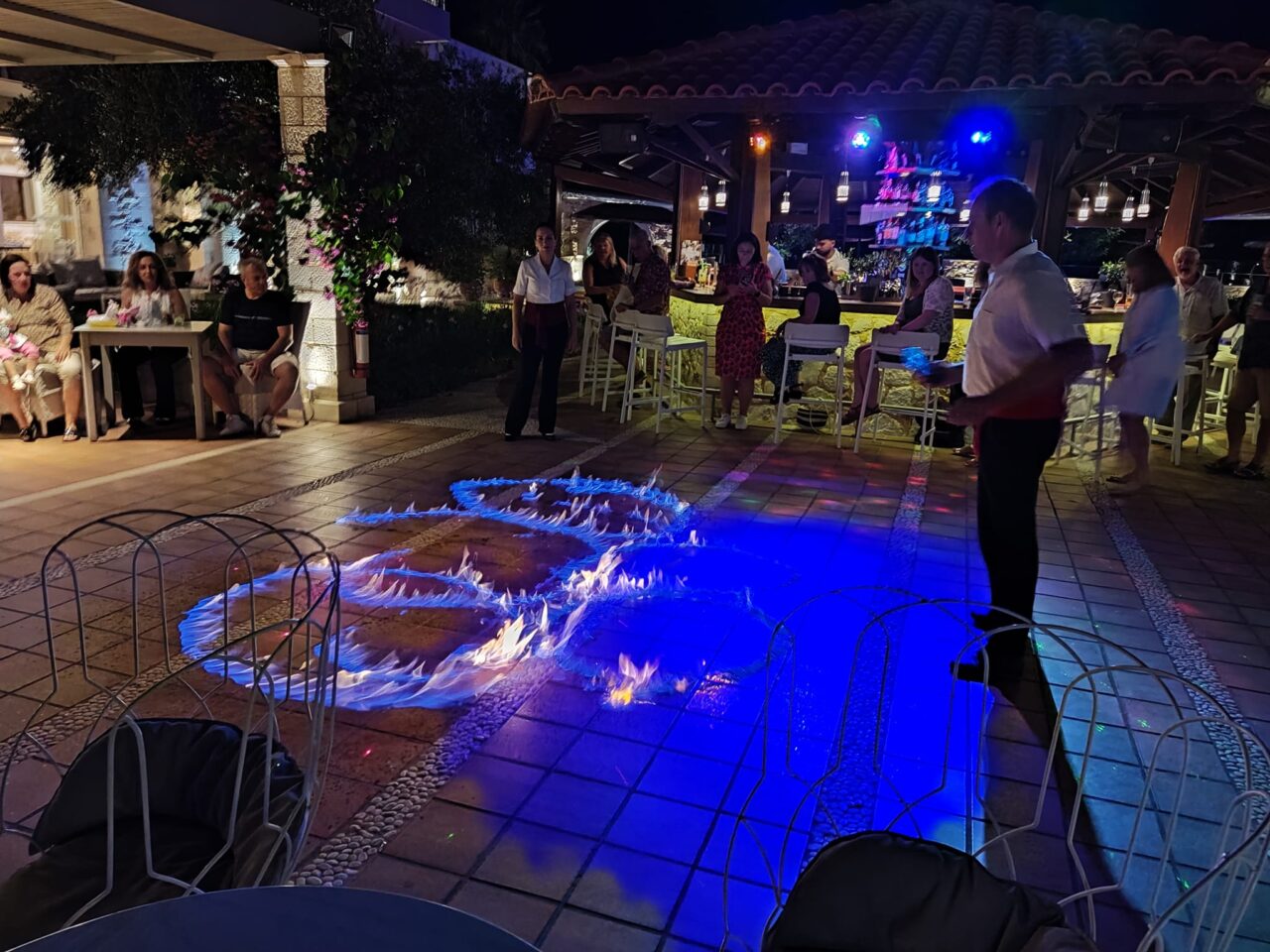 Our expert male and female dancers will perform a selection of dances to traditional music and then invite guests to have a go themselves if they wish. It's a fun evening and a fabulous introduction to a lively aspect of Cretan entertainment and hospitality. Of course, the Zorba the Greek dance – the Sirtaki – is a popular part of the repertoire and a fitting finale to an evening of culture, cuisine, and fun. And to finish, there'll be a glass or two or raki raised to our performers at the end.