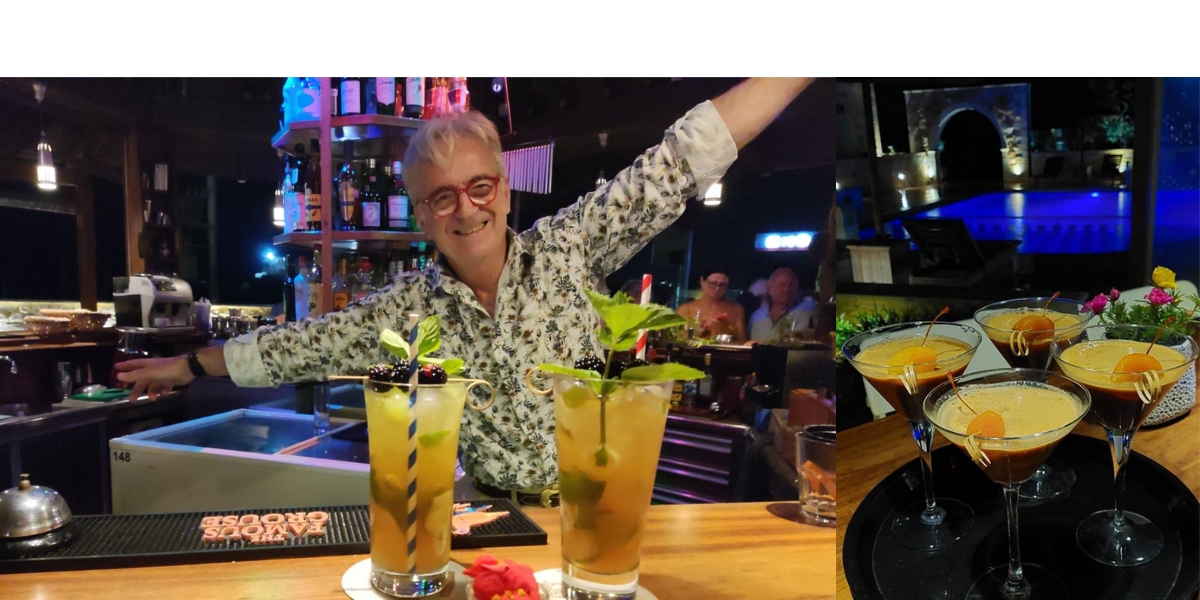 Those who drink together think together
THE MISTRAL BAR – WHERE SINGLES MEET AND MINGLE
No surprises – the Mistral bar is the beating heart of social activity both during the day and at night. There is nothing like sharing a cold and frosty drink for breaking the ice and making new friends. Our bar is the hub and focal point of the hotel, open from mid-morning right through the day until we bid each other 'Kalinixta' (goodnight).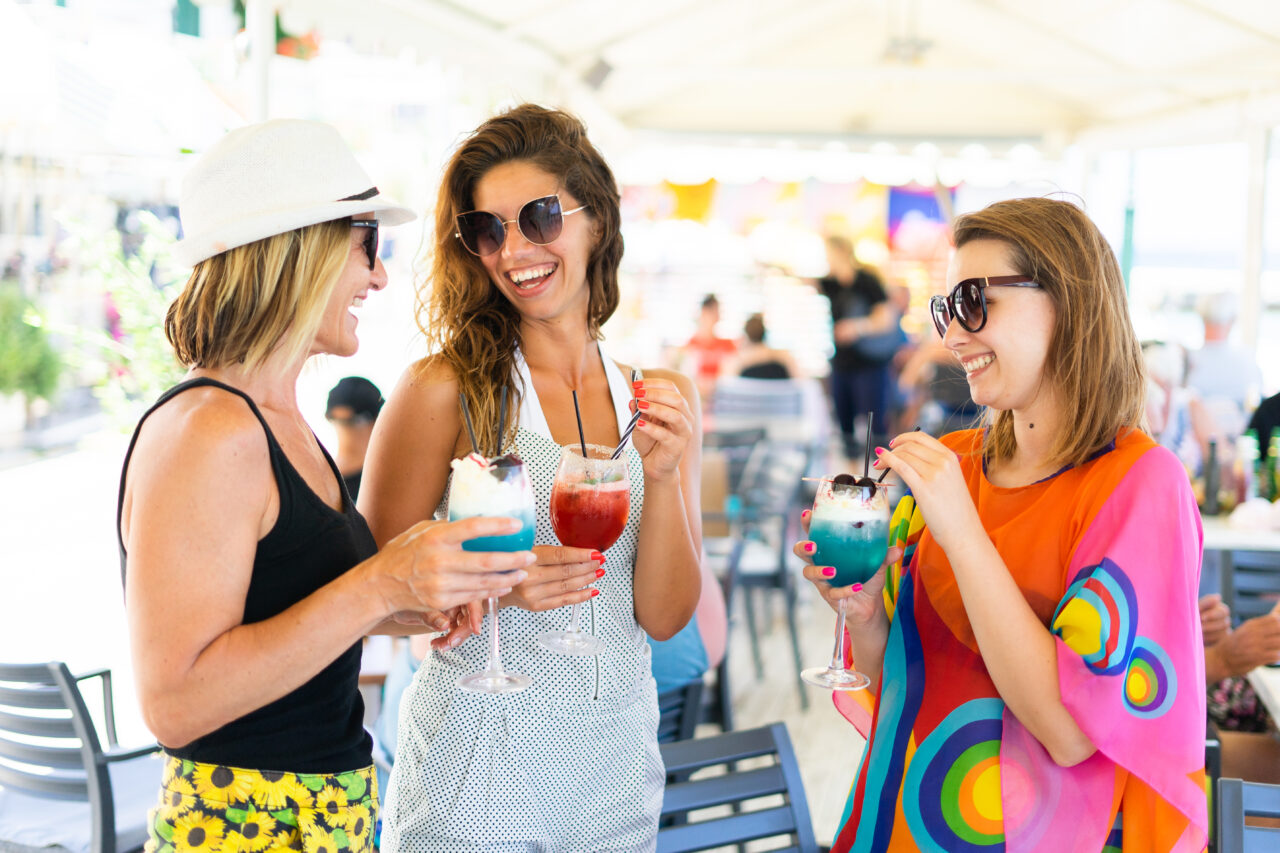 TEAM UP POOLSIDE FOR LUNCH AND COCKTAILS
The bar by the main pool (there is a second more secluded pool in the hotel grounds) has an extensive lunch and snack menu with a chance to get into the shade and share the company of new friends. Every Wednesday, late afternoon, we have an hour-long session of cocktail tasting when our barman will talk you through the ingredients and composition of an exciting range of cocktails. Better still he'll prepare samples to taste and discover – who knows, it may change the drinking habits of a lifetime!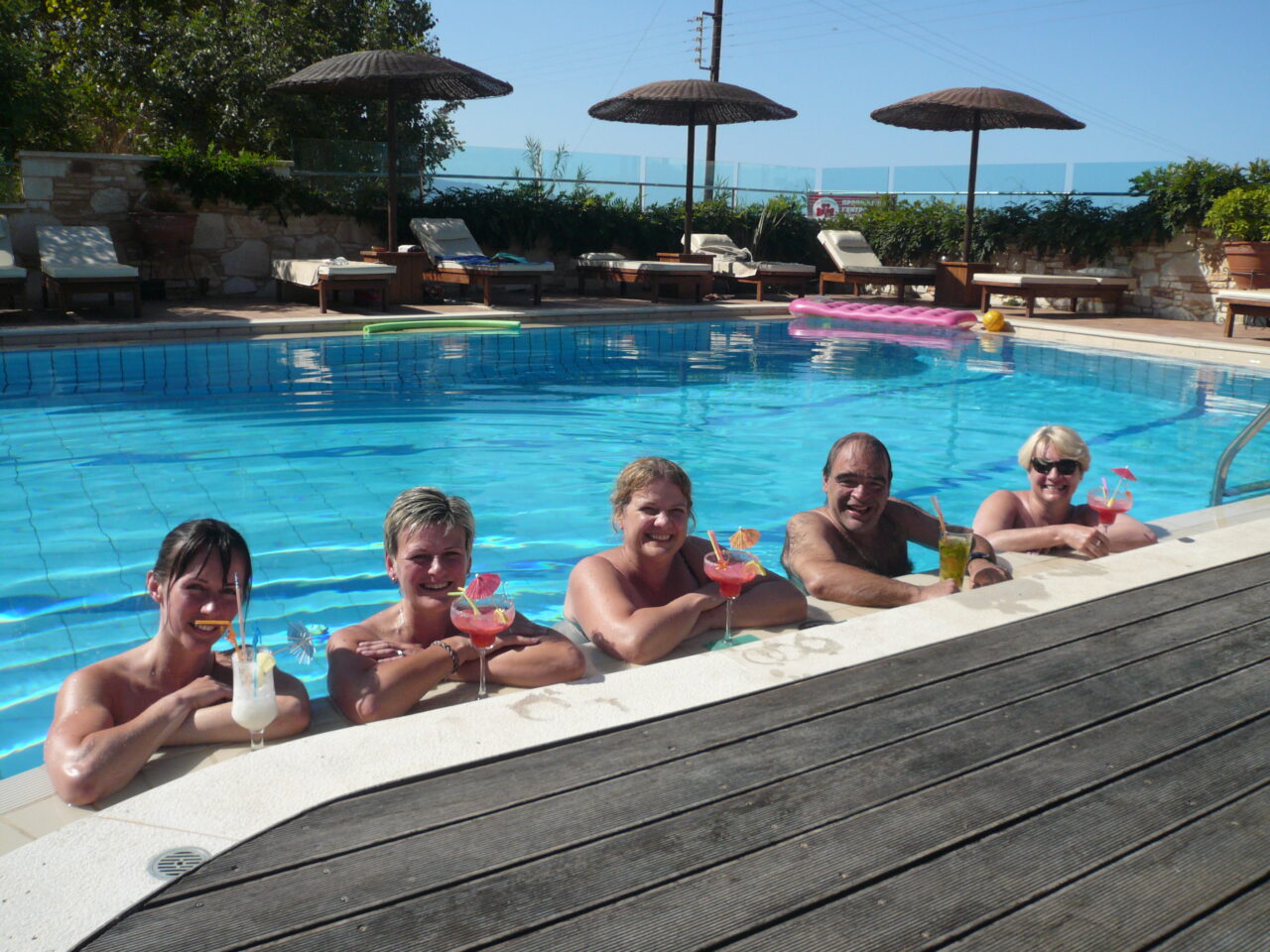 LATE NIGHTS… GREEK NIGHTS, PUT THE WORLD TO RIGHT NIGHTS
There is something special about being out under the Cretan stars. Every evening the bar is the place for a sundowner or a pre-dinner aperitif. Later at night it's the chance to sit down with like-minded single holidaymakers and put the world to rights. Some weeks the bar is the venue for our 'Greek Night' with demonstrations of Cretan Dancing, which you are warmly invited to join in. What's not to like about that?