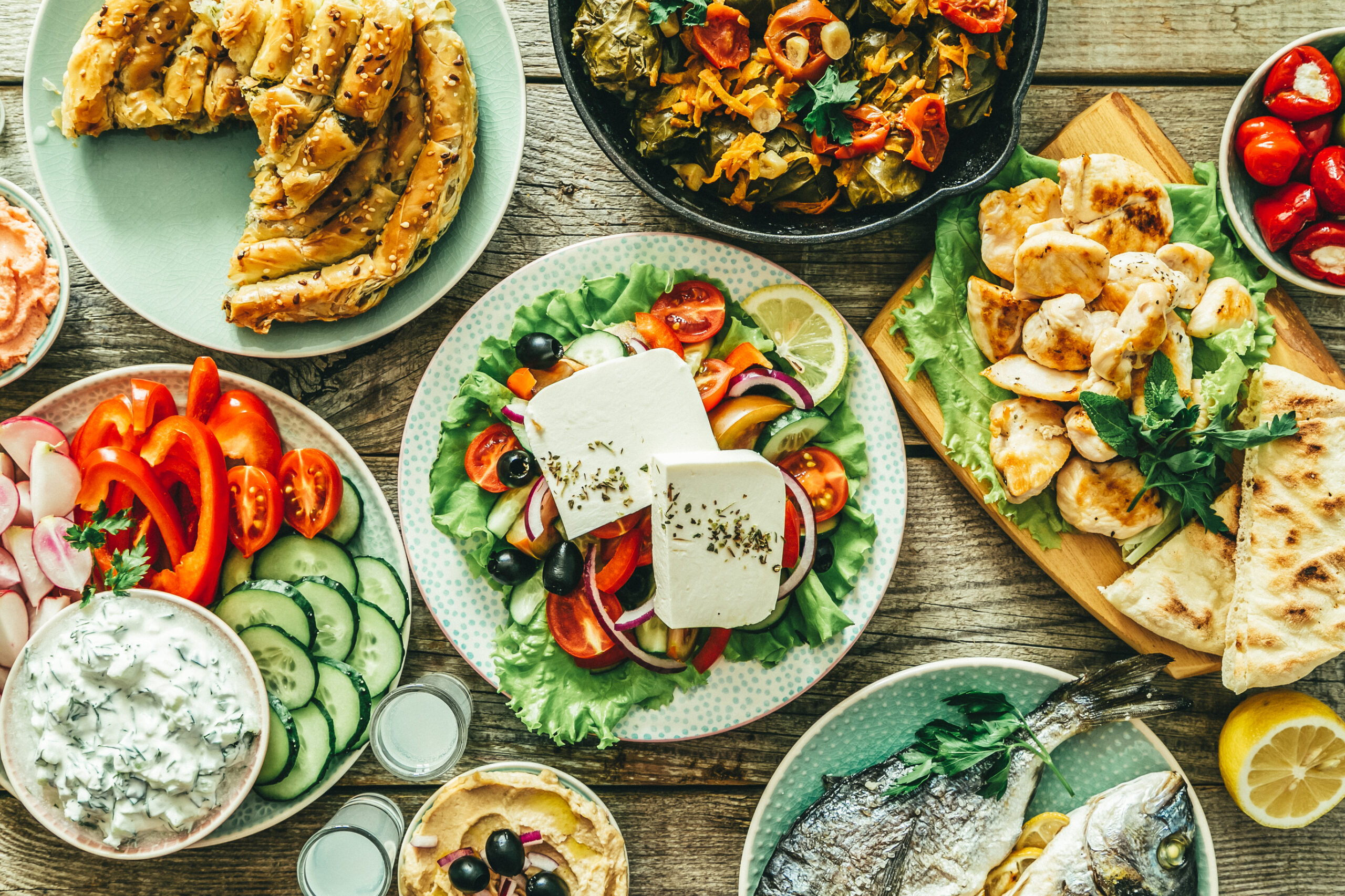 Flavours of Crete
10-17 October 2023
7-14 May 2024
8-15 October 2024
Our Flavours of Crete Week is a celebration of the senses, a journey through the authentic components of the island's healthy Mediterranean diet in a feast of the finest food and drink.
We will be highlighting the provenance of the food and showing why the island's wonderful culinary offering is considered the healthiest on earth, what gives the Cretan people their famous vitality and longevity, how to boost your immune system and enjoy tasty dishes made of seasonal, organic ingredients,  with delicious "foodie" twists and flavours at every step of the way.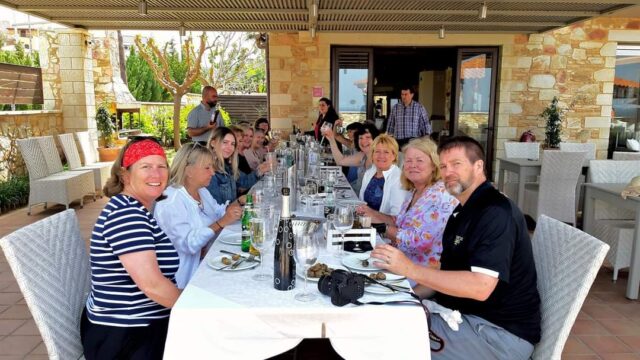 During the week we will enjoy hands-on cooking class where we will learn how to prepare some Cretan specialities, we will learn about the olive oil production, its history and its role in the Mediterranean cuisine, we will visit artisan producers, the local farmers market, we will call in at a winery and taste amazing Cretan wines paired with cheese and discover a little paradise of endemic and self sown Cretan and Mediterranean herbs, trees and plants at the Botanical Gardens of Crete.
Coupled with that, we will meet producers and restaurateurs who have, like the Mistral, been awarded the Cretan Quality Agreement mark as champions of the island's cuisine and culinary traditions, sourcing local produce, exclusive use of extra virgin olive oil and traditional Cretan cooking. In addition, we will dine in the Mistral hotel restaurant where the emphasis is on "homegrown, home-made," Cretan dishes.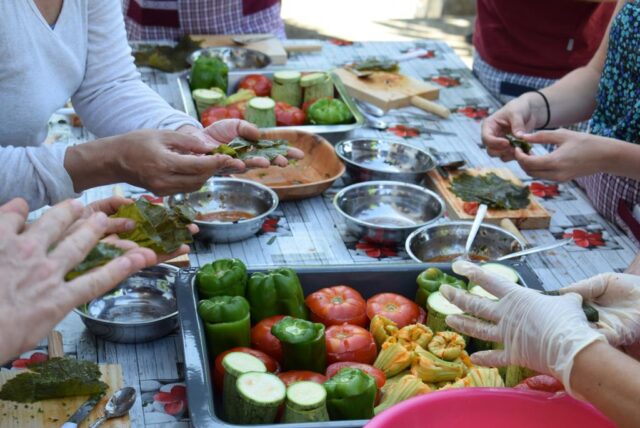 A highlight of the week sees guests enjoy an excursion to one of the fabulous beaches for a refreshing swim before heading to a fishermen village to enjoy a sumptuous fish lunch centred on the famed Kakavia fish soup, which we will learn how to cook.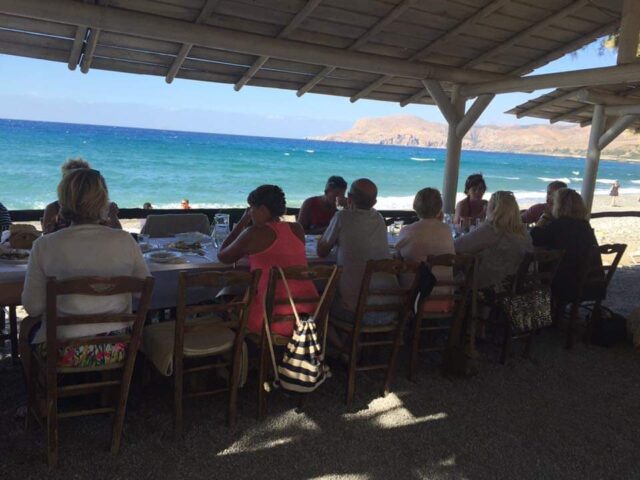 There will be a special gift bag to take away with you at the end of your stay with a bottle of our finest extra virgin olive oil, plus a jar of our olives, and a recipe book of our favourite dishes so you can recreate them once you get home. Flavours of Crete is a mouth-watering opportunity to sample, savour and learn more about Cretan food and drink and, perhaps, kick start a healthy, savoury and immune boosting diet to follow for life.
Our new Flavours of Crete weeks runs in May and October but rest assured – as well as enjoying the best of Cretan cuisine and learning how to cook some of our dishes, there will also be plenty of time to relax by the pools, enjoy our spa facility or visit the Venetian harbour town of Chania.
Typical Itinerary
Tuesday – arrival and enjoy your first dinner of our Mistral hospitality
Wednesday – Visit the ancient olive tree of Vouves, considered to be the oldest in the world, then head to a local Cretan olive press where you will learn about the olive oil production, sample taste and learn and how to recognise the authentic extra virgin olive oil. Lunch at a renowned local traditional restaurant
Thursday – morning forage in the hotel garden to pick fresh produce, followed by a hands-on cooking class where you will learn some of the basics of the Cretan cuisine. Lunch, meze style, including the dishes prepared by you, paired with local wine
Friday – visit the local farmers market followed by a trip to a local winery where you will taste a variety of awarded wines paired with local cheeses
Saturday – Tour the Botanical Gardens of Crete, where you will discover fruit-bearing trees, herbs, spices, medicinal and decorative plants thriving under the Cretan sun. You will sample local herbal teas, take a leisure walk among the citrus trees, tropical plants and aromatic herbs and attend an on-site cooking class followed by lunch
Sunday – Free day! Optional, you can visit a real Cretan apiary in the morning, experience a journey within the magic world of the Honeybee and taste honey raki and other apiary products. In the evening, visit the Venetian Harbor of Chania then dine and wine at one of the best waterfront restaurants overlooking the lighthouse
Monday – visit the famous Falassarna beach then head to a fishermen village on the western side of the island where you will learn how to prepare the famous Kakavia fish soup, considered a delicacy among Cretans, followed by a sumptuous fish lunch by the sea
Tuesday – Depart and take the memories and flavours of Crete with you
Flavours of Crete Week Dates and Prices
 
Standard room
7 nights
Deluxe room
7 nights
10-17 October 2023
1358€
1526€
 7-14 May 2024
1358€
1526€
8-15 October 2024
1358€
1526€
All repeat guests will receive a 5% discount on accommodation. The price includes Chania airport transfer, single accommodation in double or twin rooms, 7 breakfasts, 7 dinners (with wine and coffee), four lunches, one wine tasting with snacks and all transportation. The price does not include flights or travel insurance.