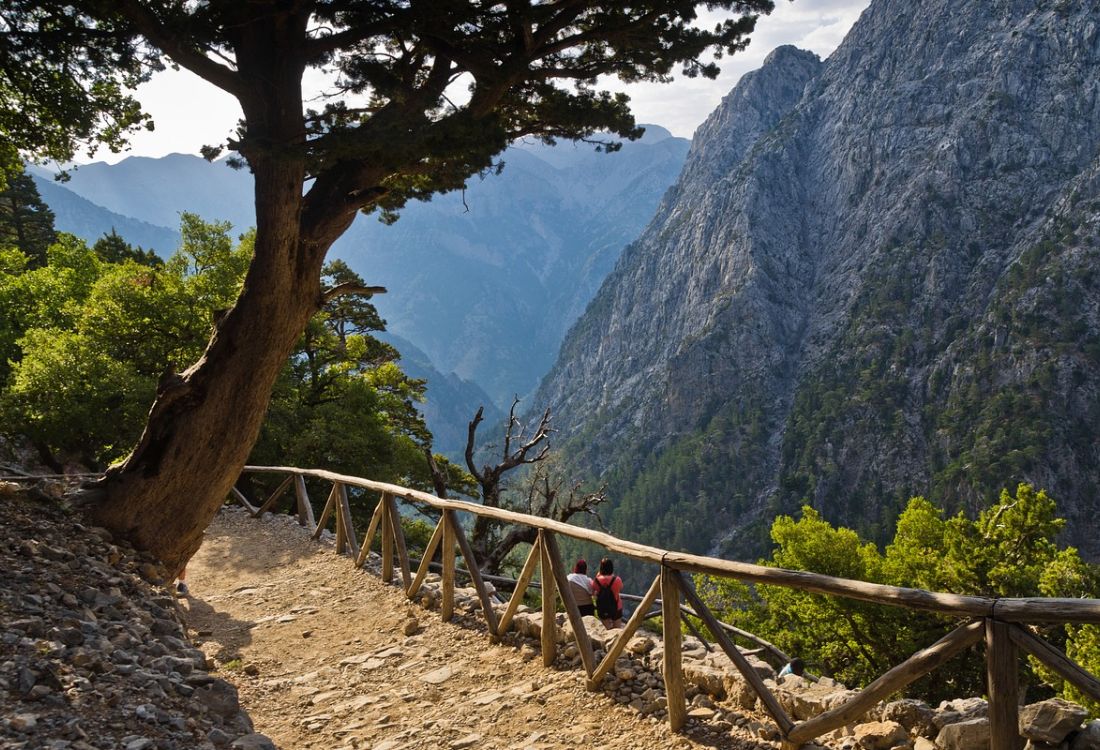 Samaria Gorge
EUROPE'S LONGEST AND STUNNING GORGE
This is a true challenge of your stay with us at the Mistral and not for the faint-hearted. But walking the fabulous Samaria Gorge is rewarding, exhilarating and leaves those who complete it with a great sense of achievement. However, be warned: the walk is downhill for much of the way and can take 4-6 hours to complete the 17km route from the heart of the island to Agia Roumeli on the southern coast of Crete.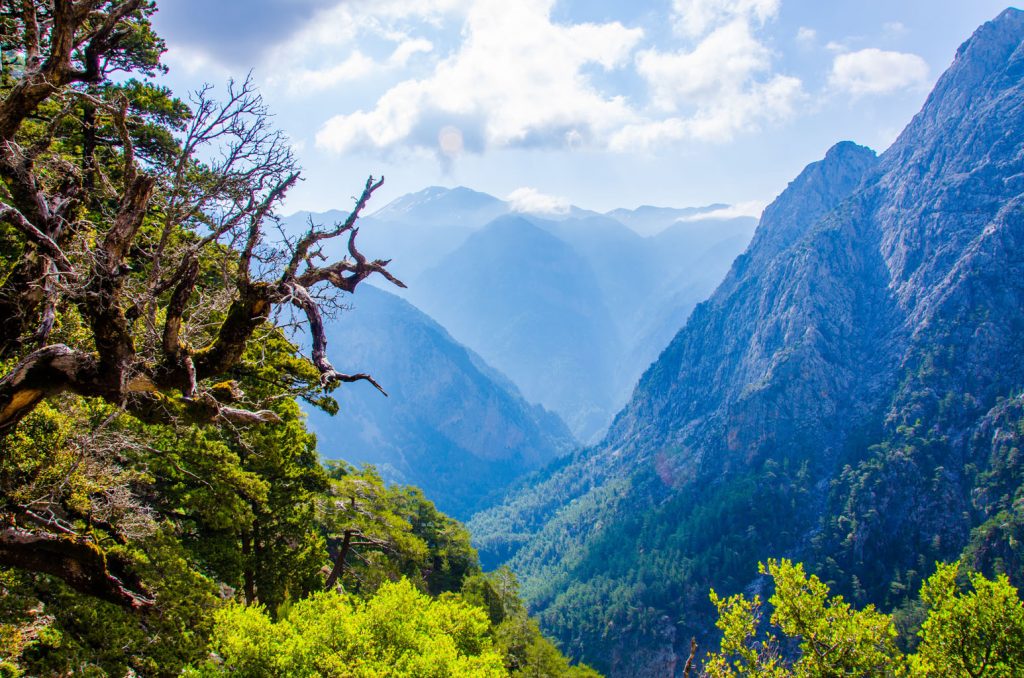 It is a walk through one of Europe's longest and most stunning gorges, and you'll be picked up from the Mistral at around 5.30am to head to the start point at Xyloskalo at an altitude of 1230m on the Omalos Plateau. Don't forget to have good walking boots/shoes, sun cream, hat, camera, bathing suit and a water bottle that you can re-fill along the route.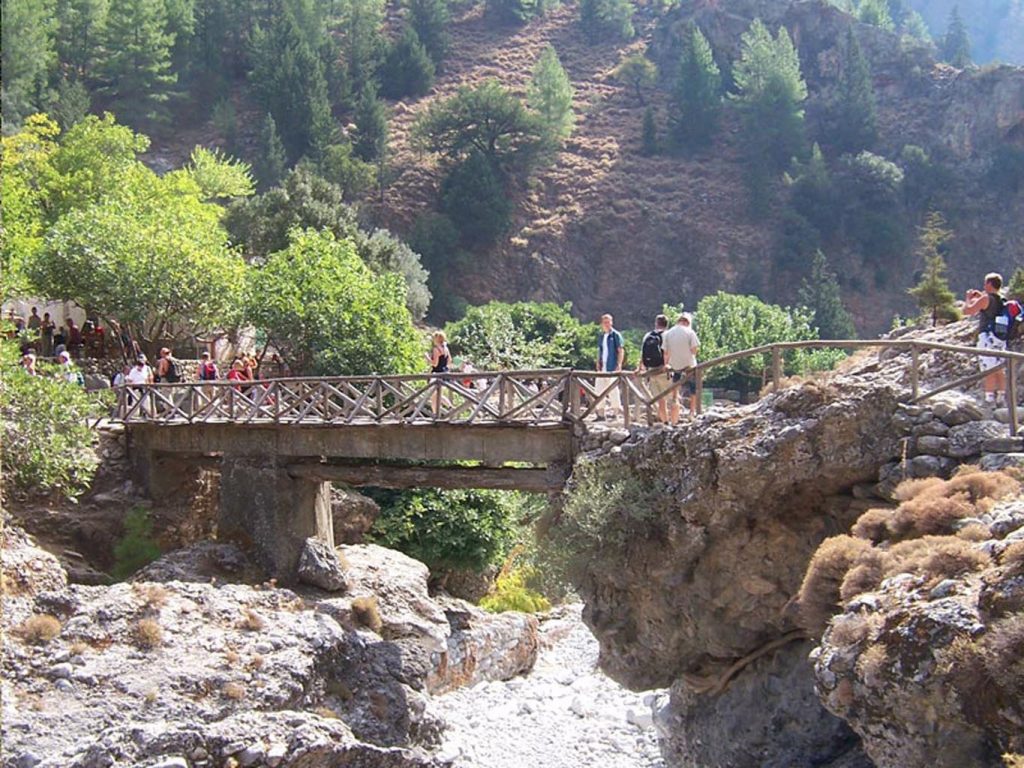 As you descend into the gorge you experience the beautiful flora, fauna, scents and awesome sights of the 600m sheer cliff sides. Towards the end of the Gorge, you traverse the narrowest point, where the cliffs narrow to about two metres wide. The Samaria Gorge has been a National Park of Greece since 1962, when it was abandoned by the last remaining inhabitants and takes its name from the ancient church, Óssia María, deep within the gorge.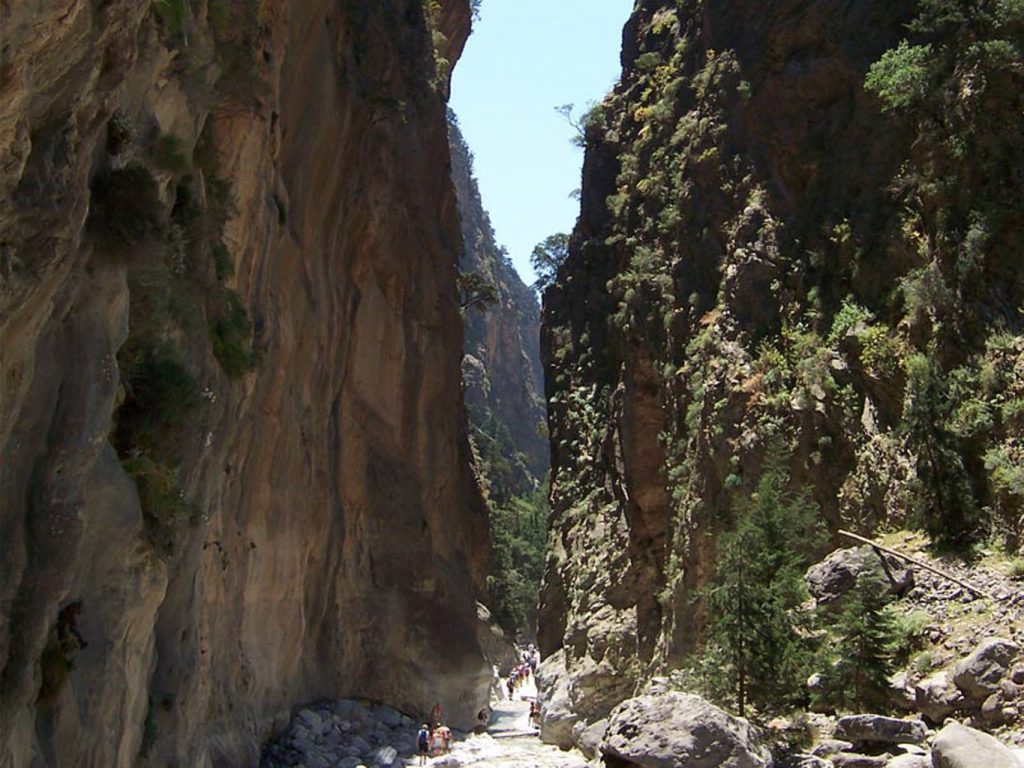 When you reach the coastal village of Agia Roumeli, you can reward yourself with a refreshing dip in the Libyan Sea, laze on the black sand beach and enjoy lunch and a refreshing beer in a taverna before catching the ferry out to Chora Sfakion or Sougia and be returned to the Mistral later in the evening. As well as the feelgood sense of achievement, you'll most likely be greeted by a well-deserved round of applause from fellow guests as you return to the hotel where a well-earned dinner will await you.