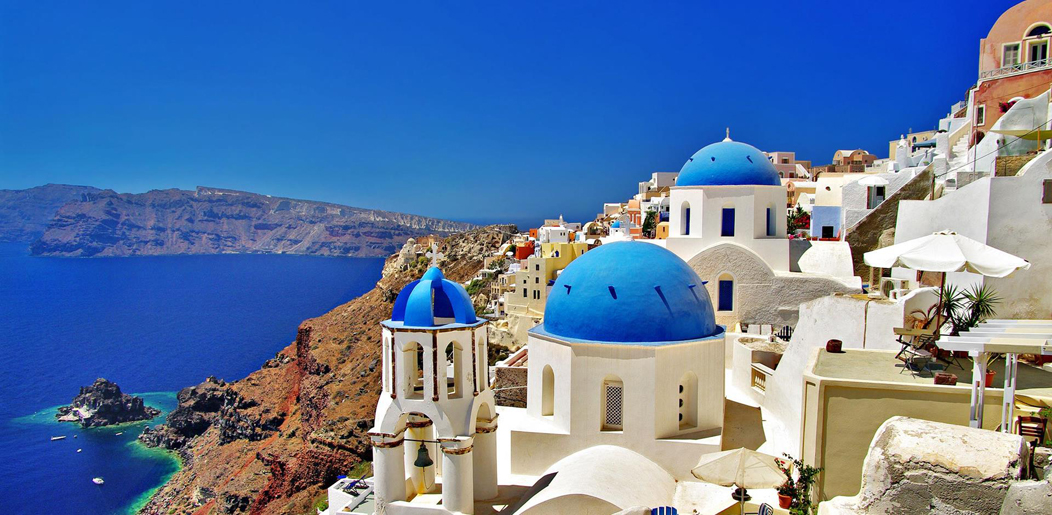 Santorini
DAY TRIP TO SANTORINI FROM CRETE 
We offer an incredible opportunity to visit Santorini, one of the most picturesque of the Greek islands with its blue-domed churches, white-washed houses and a seismic history of volcanic eruptions and earthquakes which shaped the island we see today. It's an early start and an enthralling boat sailing for a hugely-rewarding day that delivers a new perspective on the Greek islands.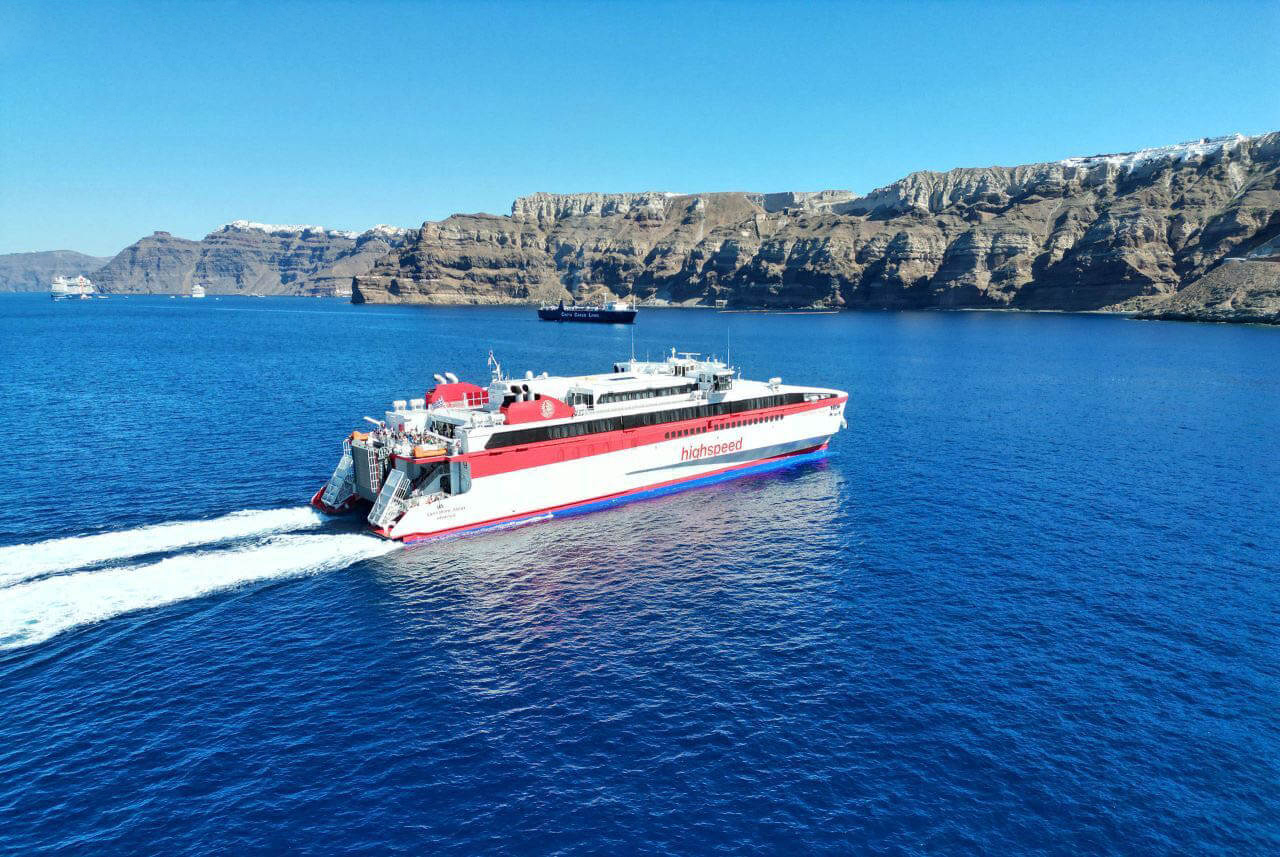 As one of the Cyclades Islands in the Aegean Sea, Santorini was devastated by the volcanic eruption in the 16th century BC at the height of the Minoan civilization. It is that eruption which today makes the island landscape unique. You will see lava layers mixed with sand and soil, and cliffs of red and black rock on which picturesque villages are perched, as well as visiting the traditional villages of Pygos and Oia, taste local wines based on the indigenous Assyrtiko grape variety, and relax at the magnificent lava beach of Kamari. Our day-long visit also takes in Akrotiri, the famous Pompeii of the Aegean Sea where significant remains were found, including homes that were three storeys high. The location also offers stunning views of the caldera cliffs.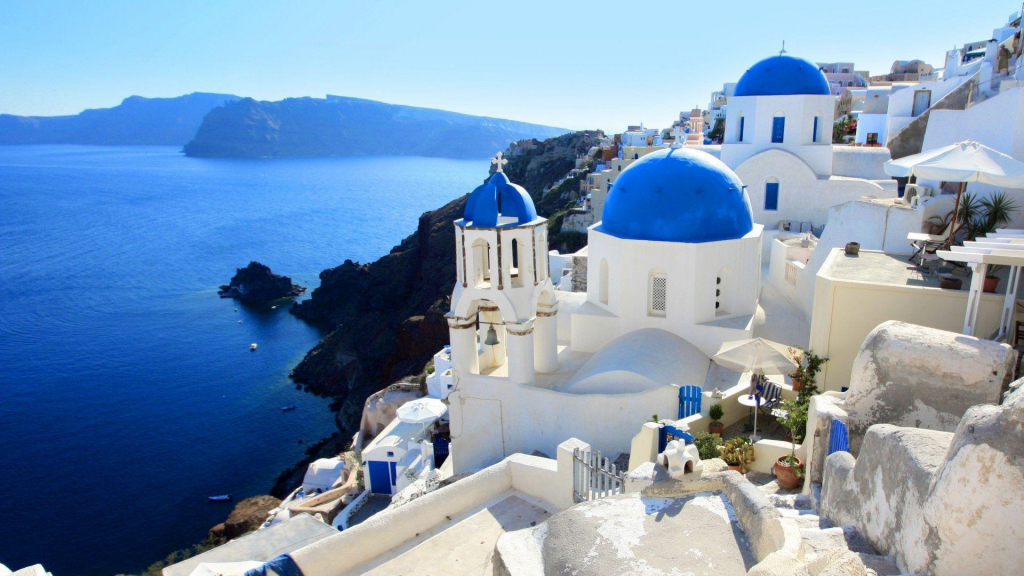 Santorini, or Thira as it is also known, is about 120 miles off the Greek mainland, and takes its name from Saint Irene, the name of the old cathedral in the village of Perissa. Thira was ruled by the Romans, and later by the Venetians and Ottomans, and occupied by Italian and German forces during the Second World War. It was also severely impacted when at 3.11 am on 9 July 1956 a 7.8 magnitude earthquake struck with devastating effect on Santorini and was followed by a tsunami. Our fascinating trip to Santorini brings this incredible history to life.