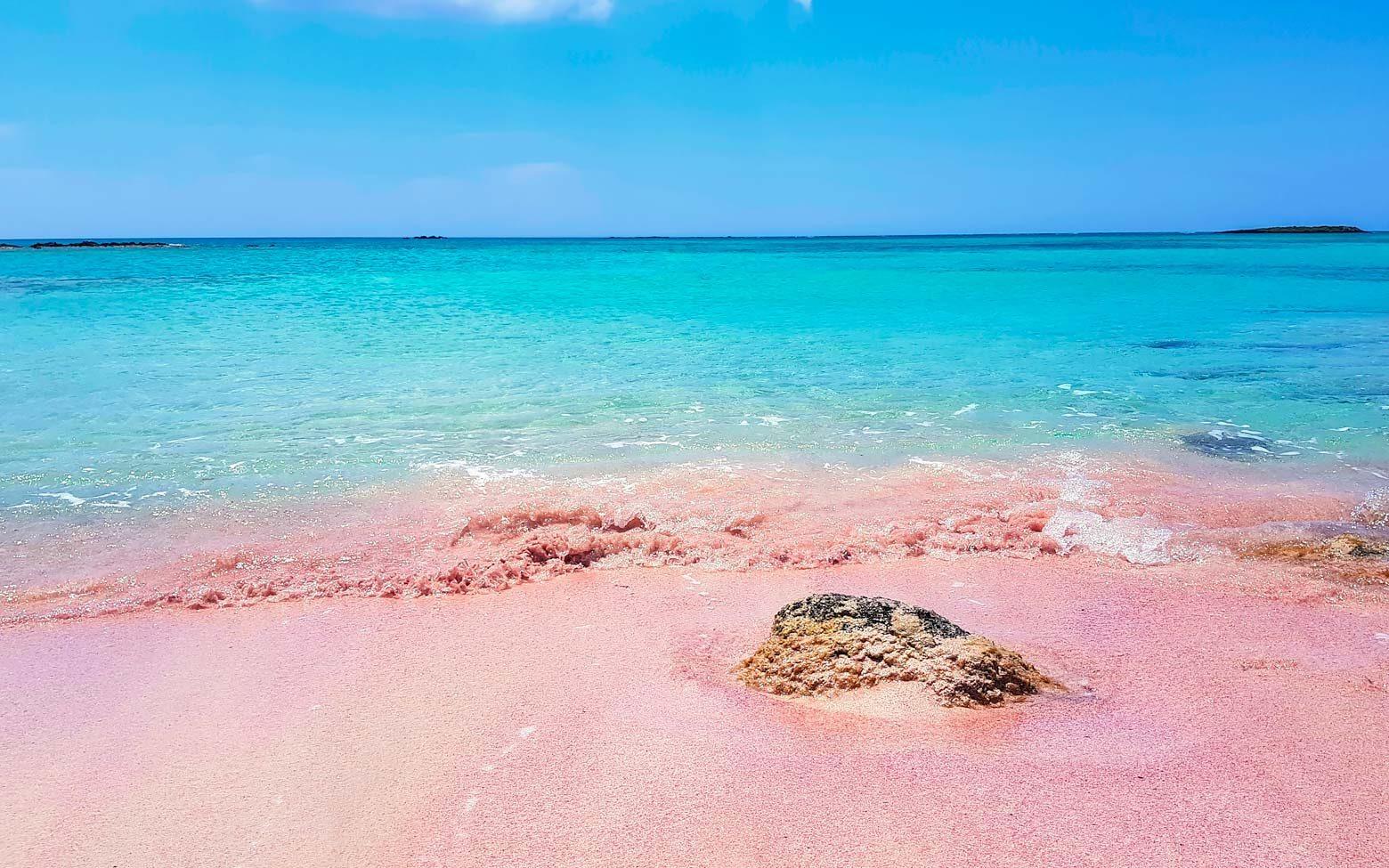 Elafonissi Beach
Situated on the southwest tip of the island, Elafonissi is ranked among the top 10 beaches in Europe, a place of exceptional natural beauty, challenging the best of the Caribbean, with its pink sand and multi coloured blue, topaz and turquoise sea.
This jewel of the Mediterranean is officially a Greek protected reserve, and is technically an island, separated from the southwest coast of Crete by a shallow, warm lagoon and sandbar that is submerged just under water. The island is home to more than 100 rare plants and also offers protection and shelter for the shy but beautiful rare loggerhead sea turtles which lay their eggs under the watchful protection of the Cretan authorities.
The island truly is a nature lover's paradise but the mainland beach itself draws many visitors during peak season, mainly for the warm, shallow waters, the sand as soft as powder and of pink colour resulted from the tiny pink shells, ground over millennium and line the sea floor.