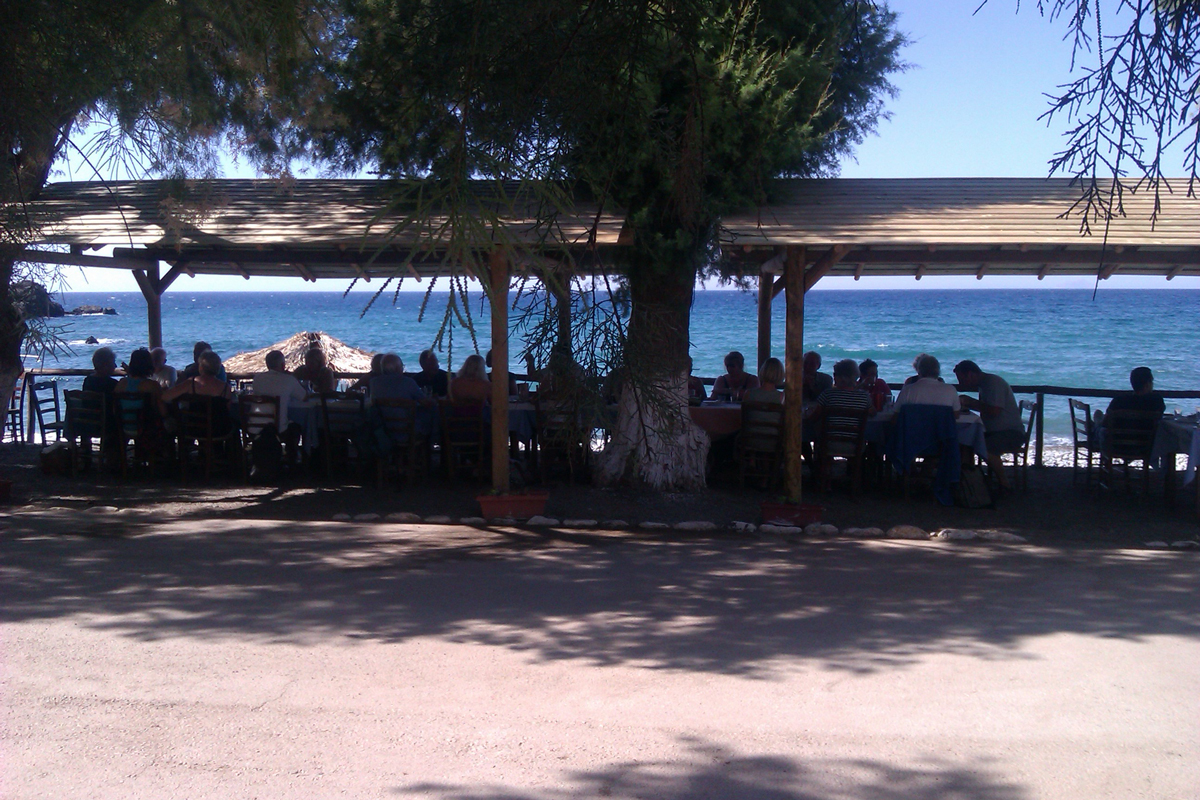 Falasarna/Sfinari Fish Lunch
This very special, exclusive trip every Thursday is what the Mistral Hotel is famous for!
First, we visit the beautiful sandy beach of Falasarna on the west coast with its stunning turquoise, clear waters. Here, we have a few hours to swim, sunbathe, enjoy a refreshing drink and maybe visit a nearby Hellenistic archaeological site.
Then, we drive south to the idyllic, beachside village of Sfinari where the Baladakis family will serve a lunch of fresh fish, Kakavia (fish soup), organically produced vegetables and plenty of village style wine known as Marouvas.
The Baladakis family will encourage you to watch the food being prepared in the kitchen. Everything (except the beer) is produced locally – the vegetables from the gardens, seaweed from the rocky shores, fish caught by the son Nikos, tomatoes and cucumbers from the family's greenhouses, salt gathered from the rocks, goats cheese, olives and olive oil.
The lunch and the goodbye are always long but our guests agree this is their favourite day!