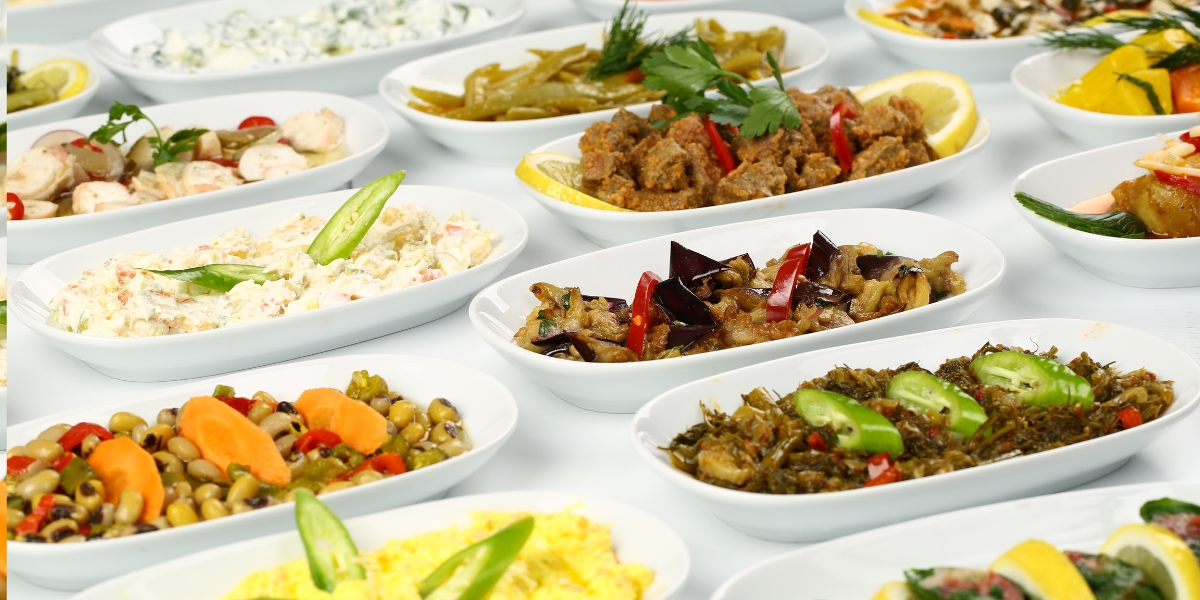 FLAVOURS OF CRETE – FOR ONE WEEK ONLY 10TH – 17TH OCTOBER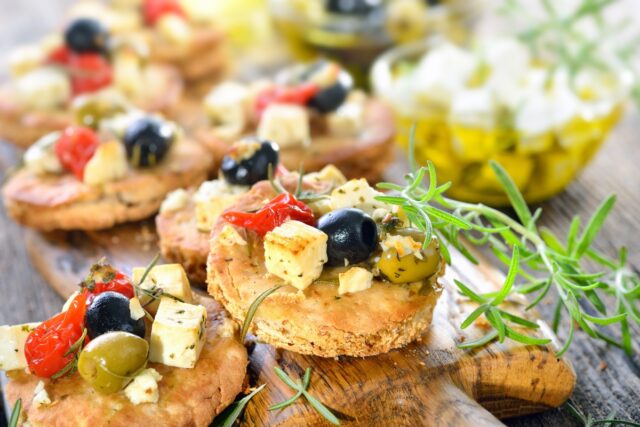 FLAVOURS OF CRETE – FOR ONE WEEK ONLY 10TH – 17TH OCTOBER
FLAVOURSOME & THEN SOME – SINGLE FOODIES' SPECIAL
To misquote Shakespeare – 'if food be the music of friendship, play on!' Certainly many of our single guests have bonded over the dishes created in the Mistral Kitchen – but this special Flavours of Crete week elevates Cretan 'haute cuisine' to new 'hautes'! On one hand it's a veritable explosion for the tastebuds that unfolds day after day as you get your tongue around Cretan food. On the other it's a chance to learn how to prepare and cook the island's delicacies and delights.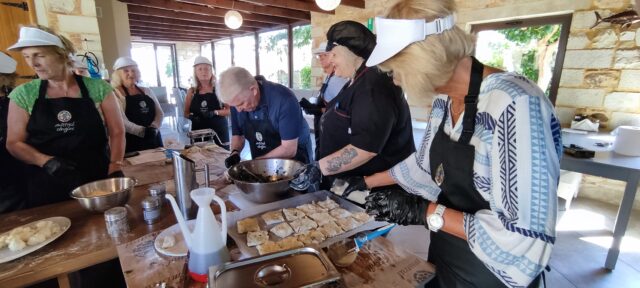 ALL THE INGREDIENTS TO GET HANDS-ON
Our Flavours of Crete week gives the opportunity to get interactive, both in terms of food 'prep' and cooking. Of course, if you prefer you can just watch and then focus on doing the tasting! Only part of the itinerary takes place in the kitchen though. Throughout the week we get out and about to meet local suppliers and the itinerary includes:
A traditional Cretan olive press for a tasting
Foraging in the hotel kitchen garden for fruit and veg in season
A trip to a nearby farmers market
A visit to a local winery for a paired wine and cheese tasting
Guided tour of the Botanical Gardens to explore Cretan herbs and more
Optional visit to an apiary to taste the local honey – a vital ingredient in Crete
A restaurant trip to how our famed Kakavia fish soup is prepared and cooked (of course, we then eat it!)
Throughout we will meet up with local artisan producers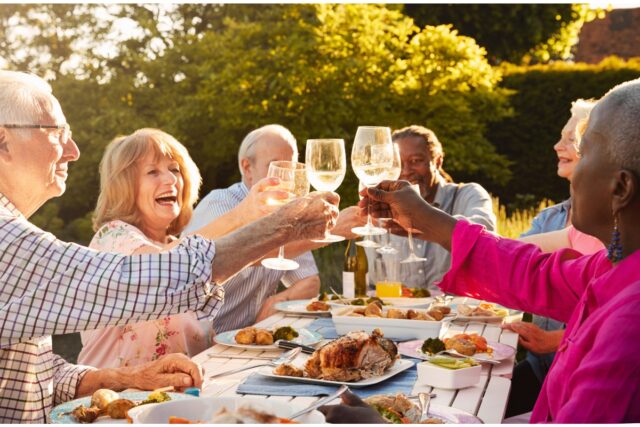 SAY 'YAMAS' TO THE HEALTHIEST DIET IN THE WORLD
The Mediterranean diet is widely considered to be the healthiest in the world. By then end of the week you will have experienced exactly why it is so special. It's a combination of healthy organic ingredients, a passion for careful preparation, creative cooking.
There are two other important ingredients. The first is wine – during the week you will get the chance to sample a wide variety of wines and local fortified drinks (in moderation of course!).
The final ingredient is, quite simply, LOVE. We love to prepare and cook food and we love the food we prepare and cook. That leads to one massive YAMAS (cheers) at the end of the week.