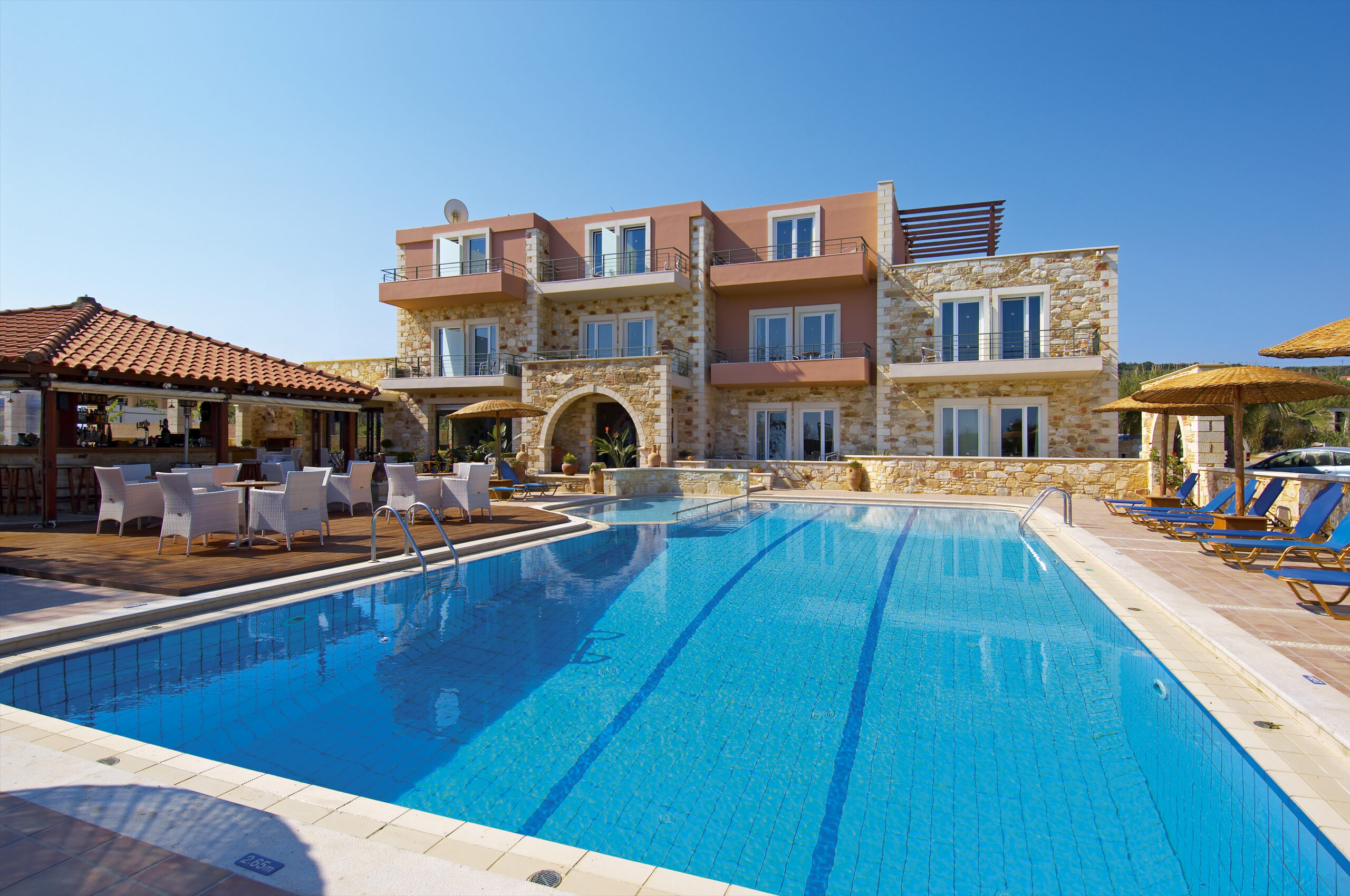 WHY OVER 50'S, 60'S AND 70'S WOMEN ARE SO HOT ON SINGLES HOLIDAYS AT THE MISTRAL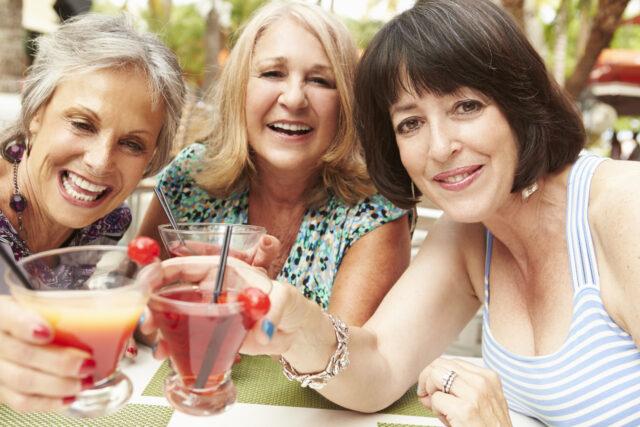 Singles holiday makers and solo travellers over 50 years of age make up most of visitors to the Mistral Hotel, just a few kilometres out of Chania in Western Crete. Predominantly, the guests are women whose ages range from 50 until well into the 70's. We think there are a range of interesting reasons for this.
WESTERN CRETE AND CHANIA ARE SO ACCESSIBLE
Before we talk about the hotel and the guests let's talk about the location. The western end of Crete is quite beautiful. Chania, the main town in the west (it's Crete's second biggest city after Heraklion), is an old medieval Venetian port with a lovely waterfront with lots of tavernas. It has some good boutiques and souvenir shops and is known for its craft jewellery.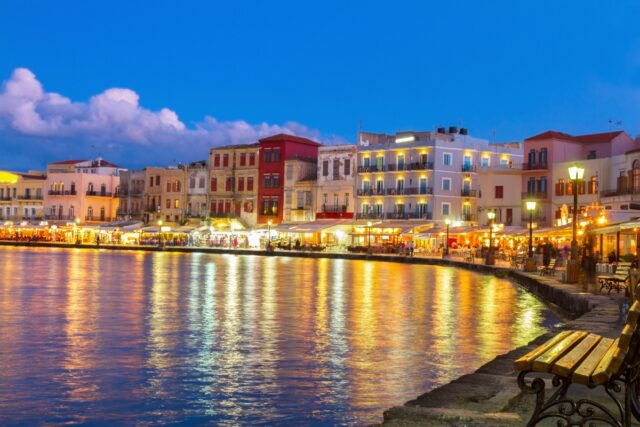 Chania also has a modern airport that isn't too busy or crowded, with direct flights from a wide range of UK and European airports – many of which operate on a daily basis. The Mistral itself is a 45-minute drive from the airport with a courtesy bus service that runs every Tuesday (Tuesday is normally the cheapest day to fly). The hotel is actually in Maleme and sits just across the road from a shingle beach, although sandy local beaches are a short stroll away.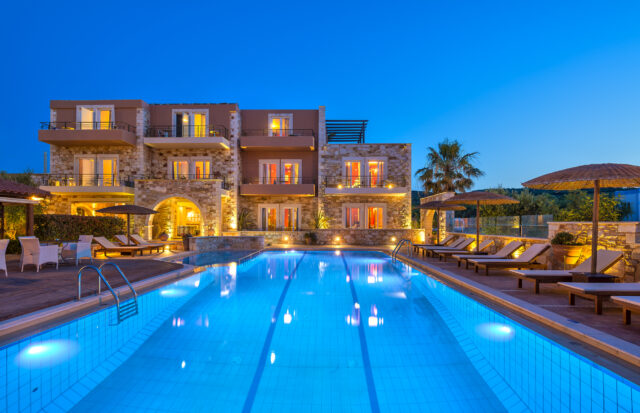 WHAT'S SO SPECIAL ABOUT THE MISTRAL HOTEL FOR SINGLE TRAVELLERS?
The Mistral only has 35 rooms. They are all allocated exclusively for single occupancy and priced as such – there are no single room supplements. The hotel has two pools, one fresh water, the other salt water. You may sit around the pool as a single traveller, but you'll never be by yourself.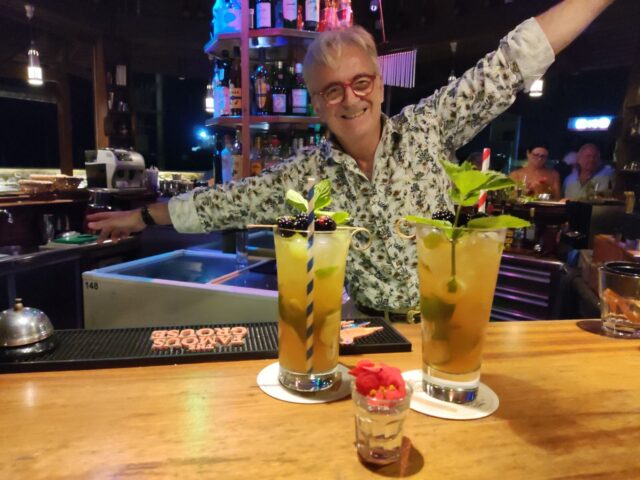 THE MISTRAL IS SO SOCIABLE FOR SINGLE HOLIDAYMAKERS
The beating heart of the hotel is the Mistral bar, open from 11.00 until late, and some nights very late. It's alongside the main pool, a very welcoming place where people drink together and think together. Guests gather lunchtime for a cold beer, early evening for a sundowner or aperitif or after dinner to chat and put the world to rights. It's the perfect place for a single woman to sit down and have a drink although, actually, there's nearly always a like-minded sociable single person to talk with.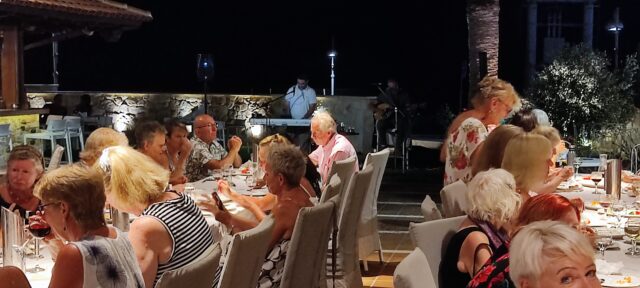 AT THE MISTRAL SINGLES NEVER EAT ALONE
As any single traveller will tell you the worst thing about being by yourself on holiday is having to eat alone. This is never ever the case at the Mistral – if you're the first at breakfast the next person or people to come will sit next to you. The same at dinner where guests drift to the table at 8.00 pm and just naturally sit beside to whoever is already sitting down. The Mistral Kitchen serves wonderful Cretan dishes, the vegetables for many of which come direct from Adonis' Garden (Adonis is the manager/owner of the Mistral and the land on which it is built has been in his family for generations). You may be single, but you'll never eat alone – it's a totally shared experience.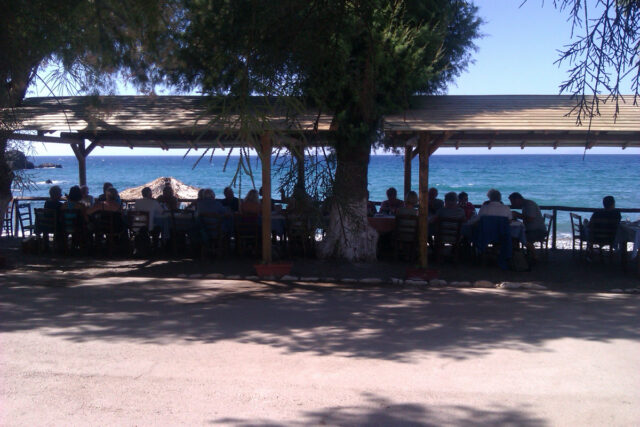 DAYS OUT WITH NEW-FOUND FRIENDS
So the hotel is great – guests can choose to hang-out and chill-out from breakfast to dinner. But Adonis and his team also arrange a selection of excursions around the island. This could be a Sunday evening trip to Chania for some shopping and a waterfront dinner. It may be to one of the wonderful hide-away beaches this end of the island is famous for. Some days it's a trip to a beach with lunch at a fabulous fish restaurant (Adonis loves his sea food!).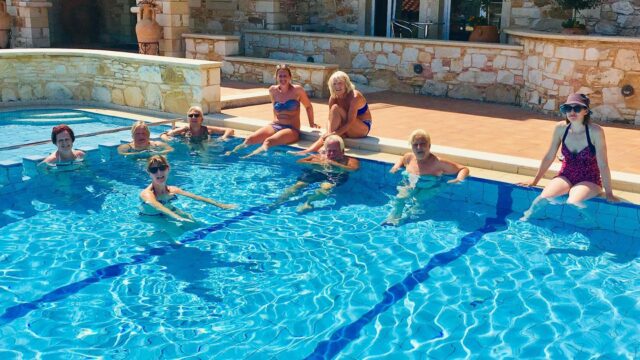 THE MISTRAL IS SAFE, YOU MAKE FRIENDS AND IT'S FUN
So there are many reasons single women, and single men for that matter, love to come to the Mistral. But perhaps the three most basic reasons are the most simple. It's a safe environment where you get your own room. You're guaranteed to meet and talk to like-minded people and make friends – indeed many Mistral regulars time their return to catch up with people they were with the previous year. We've also had a fair few marriages made over dinner here!
And hey, it's a great fun place to be with people like you who have an interesting story.