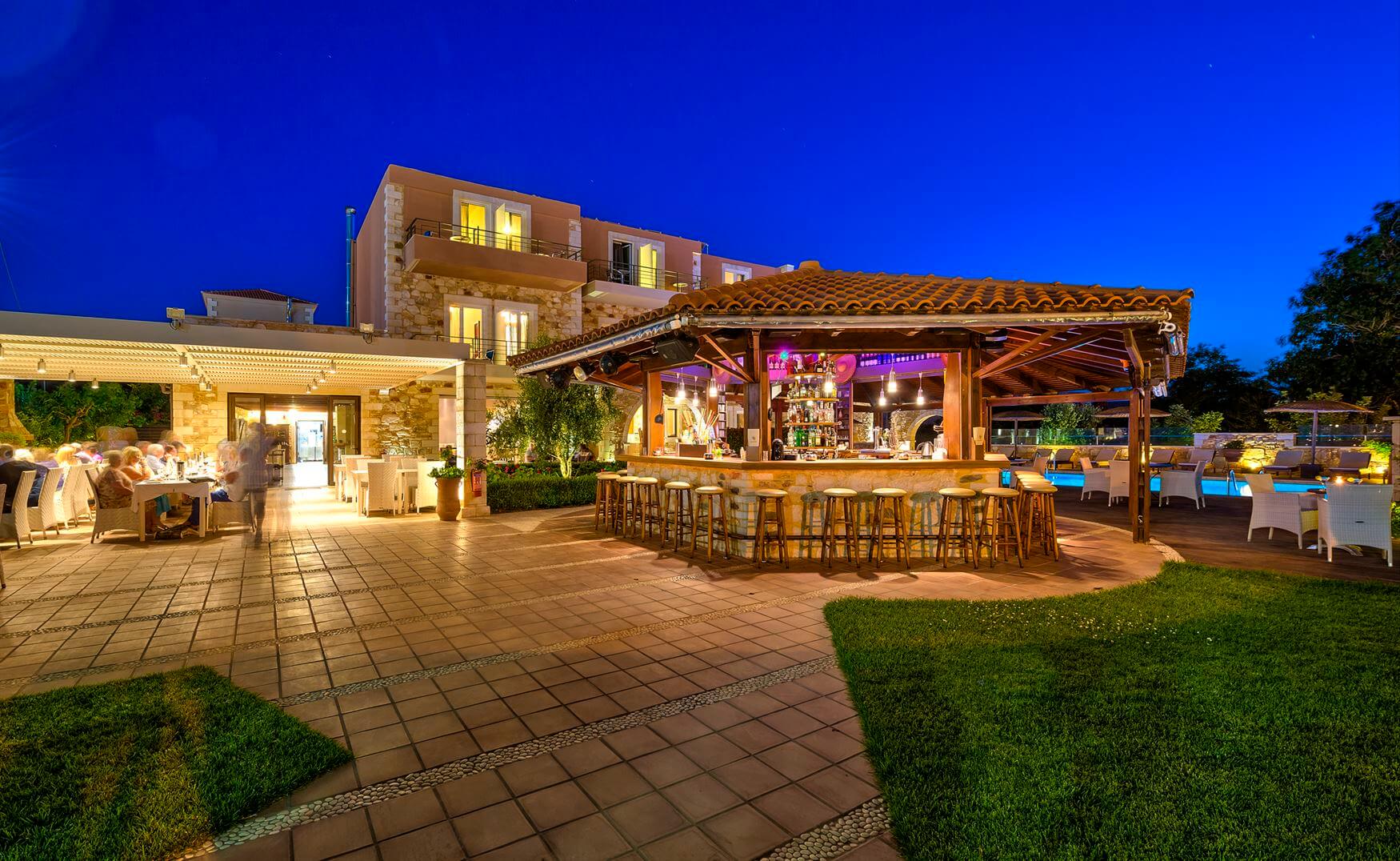 Join us for a drink at the Mistral bar
The Mistral's famous outdoor bar is the focal point of the hotel. Serving refreshing drinks as you relax by the pools during the day, it sits at the centre of our lively night-time atmosphere.
We open the bar from mid-morning for coffees and drinks, and serve a varied lunch menu and snacks throughout the day.
It's also a popular gathering point for pre-dinner drinks and cocktails, and stays open until late.
Don't forget to join us late afternoon every Wednesday for an hour of cocktail tasting where our barman will talk through the ingredients and elements of a range of cocktails and prepare samples of each for you to discover, and perhaps try later in the evening.
See our bar menu here.
The bar area also hosts our regular Greek night every Friday, with demonstrations of Cretan dancing, and the chance for you to join in.