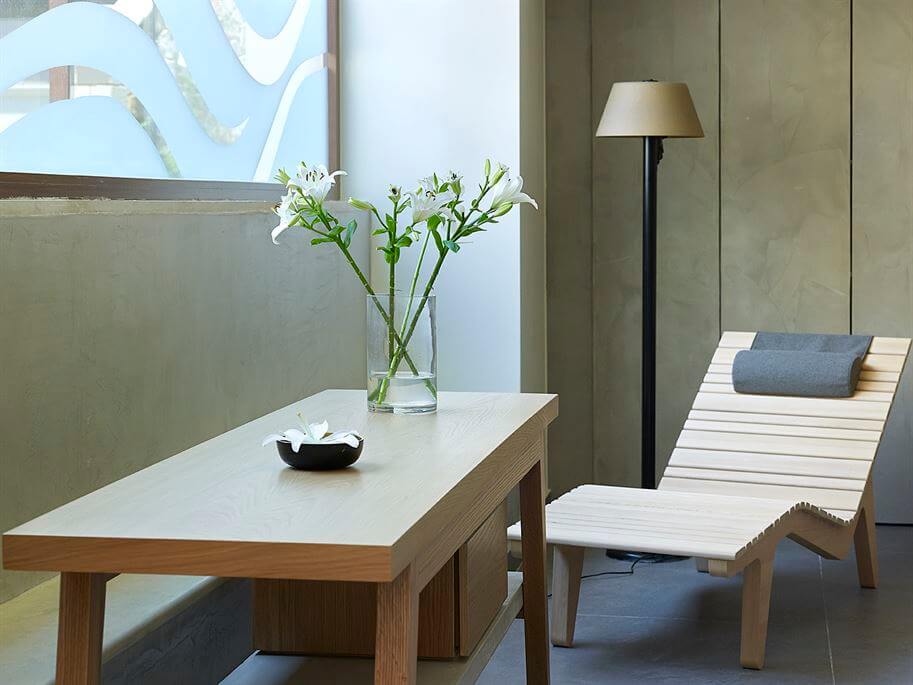 Relax and rejuvenate in our comfortable SPA
We have created a sanctuary of relaxation, rejuvenation and beauty to take you on a journey that will stimulate and invigorate your senses.
Our wellness and spa area offers a wide range of therapies, massages and treatments, with easy-to-book appointments through our reception staff.
A place of tranquility aimed at improving wellbeing, the Mistral Wellness Area offers a collection of specialty treatments based on Crete's exclusive natural ingredients. The island is blessed with an abundance of beneficial herbs that are carefully selected and gathered for our products.
*Learn more about our themed Yoga and Wellbeing Week.
Our facilities include two massage/body therapy rooms, facial beauty corner, hair and nail salon as well as a dry sauna.
We invite you to step into this calming environment and take some time to rebalance and refocus, relax and renew.
We also hold a popular weekly aqua aerobic session in our large front pool.