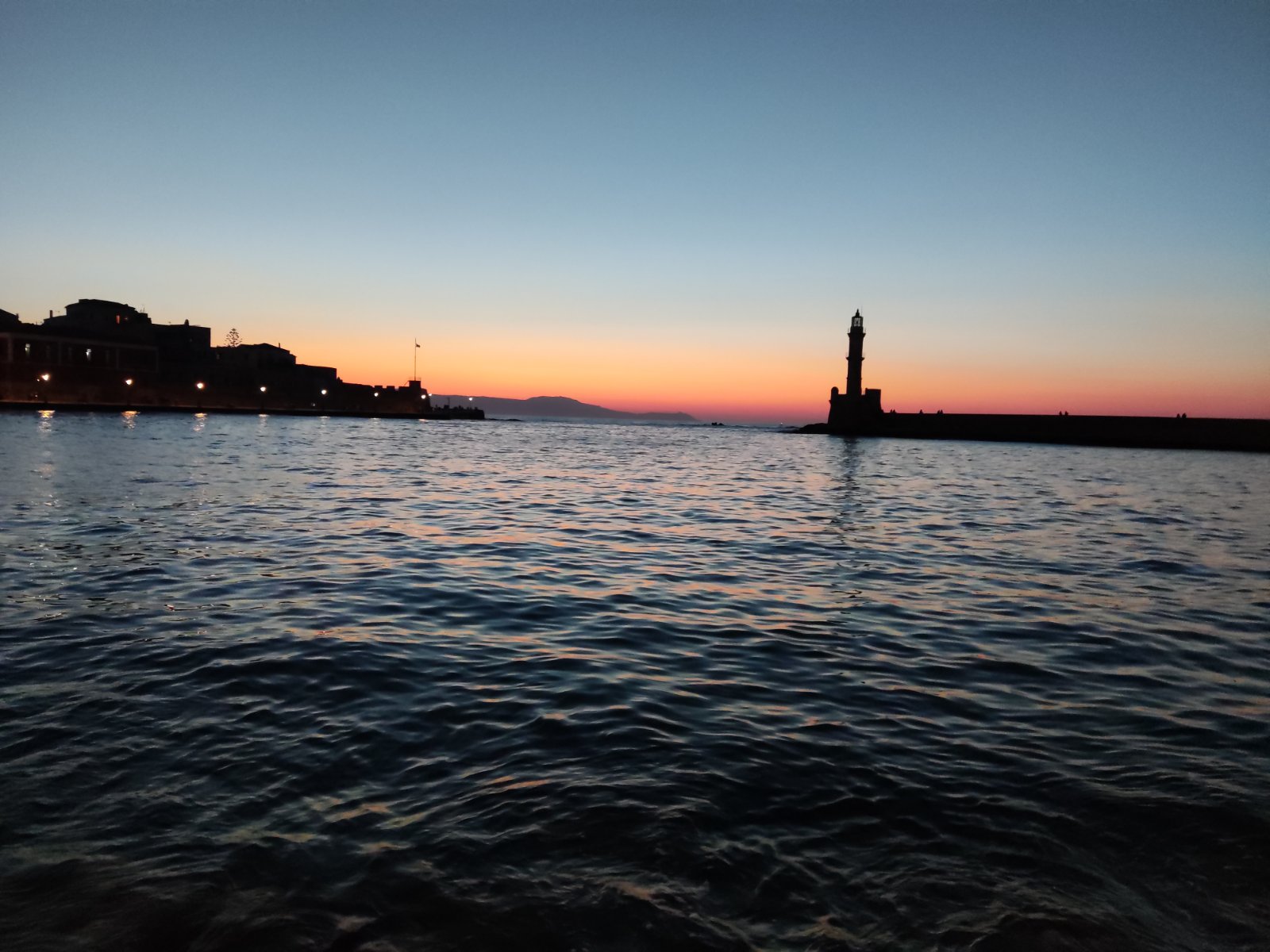 Chania Harbour Evening Meal
SUNDAY NIGHT DINNER ON CHANIA'S HARBOURFRONT
Wandering around Chania on a Sunday evening is a wonderful way to spend a couple of hours before dining at one of the fabulous restaurants that surround the harbour. The regional capital of western Crete is only a few miles away from the Mistral at Maleme and is a lovely setting with its bars, restaurants, shops, interesting architecture and narrow alleyways. As there's no meal served at the hotel on a Sunday evening, we love to take our guests into Chania to dine in this beautiful location.
Before dinner, we'll take you on an optional guided tour through the streets and passageways of the Old Harbour so you can learn about its history, admire the Venetian buildings and shop for souvenirs and local goods. Alternatively, those who wish can meander through the atmospheric streets at their leisure and meet up with us to eat at the taverna.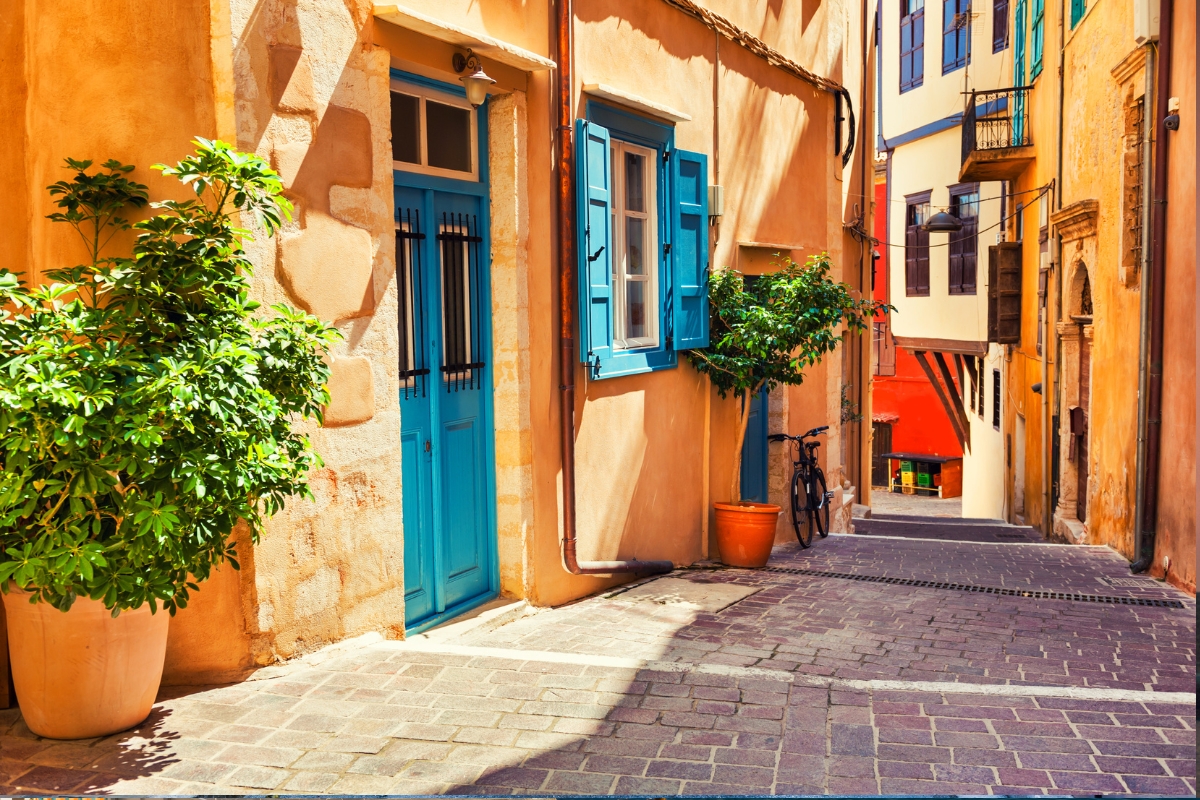 Whether you follow our guide, or explore at your own pace, there's always time for a coffee, cocktail, or a glass of wine before we gather at one of Chania's best waterfront restaurants for a leisurely and sociable dinner. As always in Crete, the food is plentiful, delicious, and authentically Mediterranean with local wines to accompany the food.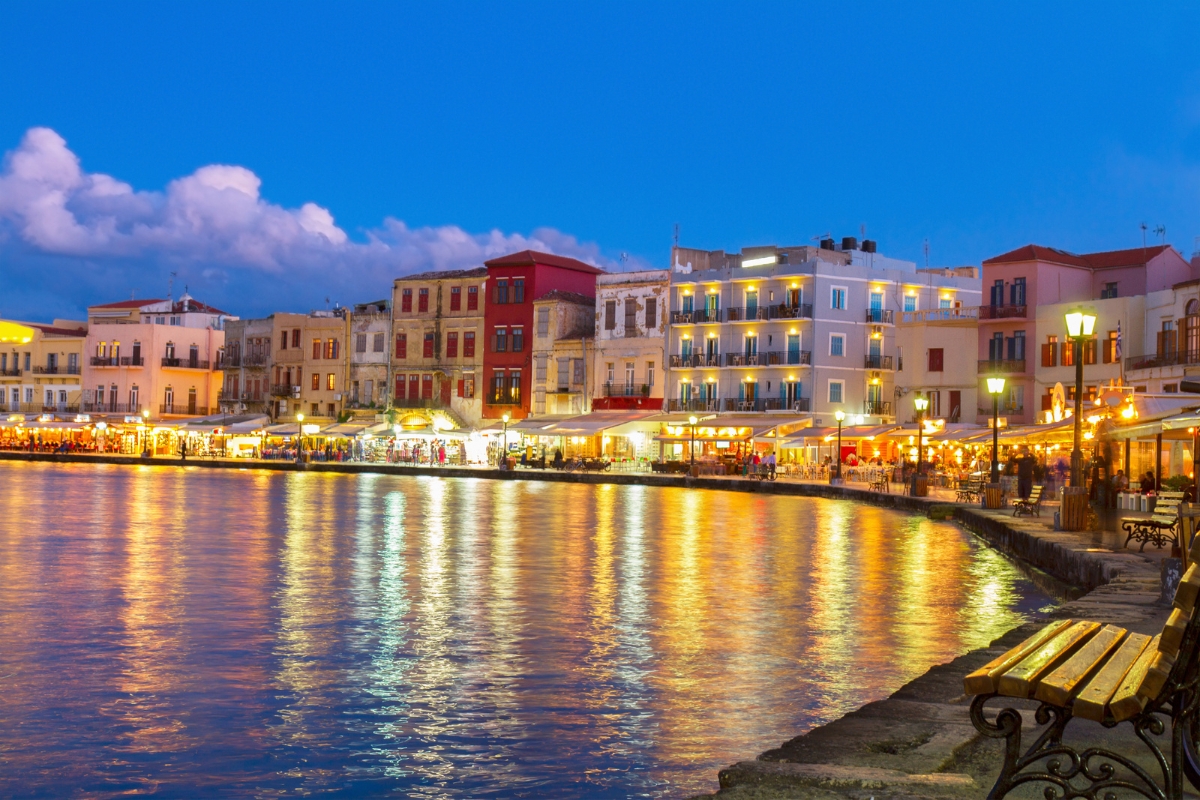 The harbour has a truly wonderful ambience as dusk turns to evening and the bars and tavernas fill up as we dine and reflect on our time in Chania. After enjoying fine Cretan dishes and wine, we whisk you back to the Mistral where there's still plenty of time to enjoy a drink at our outdoor bar by the pool.