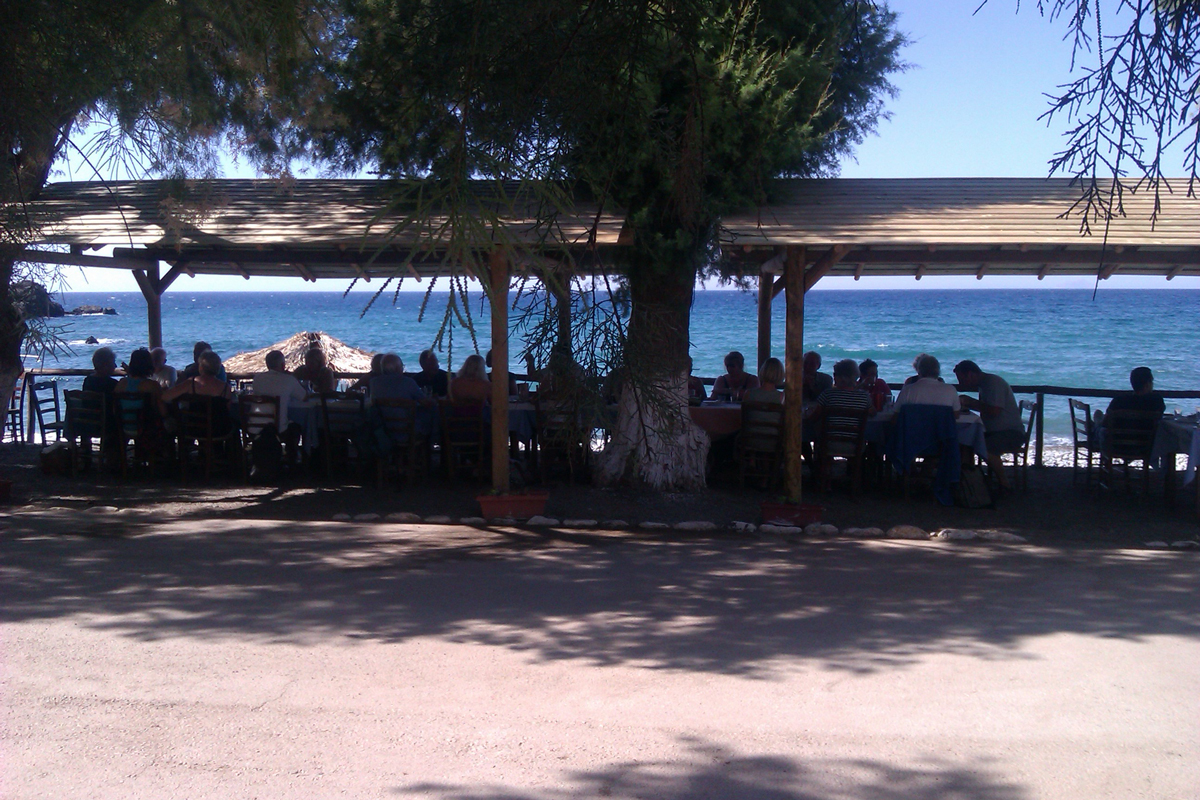 Falasarna/Sfinari Fish Lunch
OUR FAMOUS FISH LUNCH EXCURSION
We believe the coastline of western Crete is one of the finest landscapes on the island – rugged rocky terrain reaching down to lovely beaches.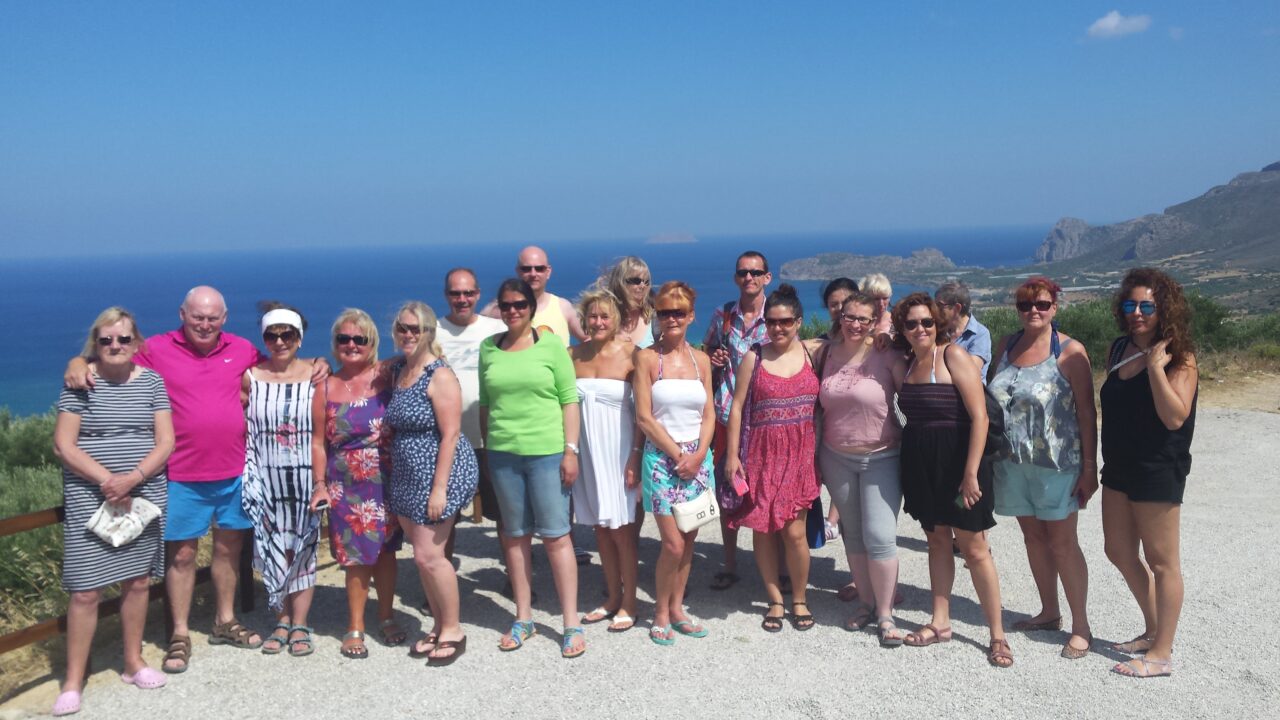 The beach at Falasarna, half an hour's drive from the Mistral Hotel, is a long-standing favourite of ours and we know how much our guests enjoy its fine sand, warm and shallow turquoise waters and rocky backdrop. Falasarna is the first stop on our "signature excursion", the famous Mistral fish lunch.
After relaxing for three hours on the beach – with the option of a tour of the nearby Hellenistic archaeological ruins for those who are interested – we head off for a further 20 minutes along the coast to the village of Sfinari and the shoreline fish restaurant.
Here, the Baladakis family serve the Kakavia fish soup, organically produced vegetables and village-style wine known as Marouvas.
There is the chance to see the food being prepared in the kitchen with virtually everything produced locally – the vegetables from the gardens, seaweed from the rocky shores, fish caught by the son Nikos, tomatoes and cucumbers from the family's greenhouses, and salt gathered from the rocks, along with goat's cheese, olives and olive oil.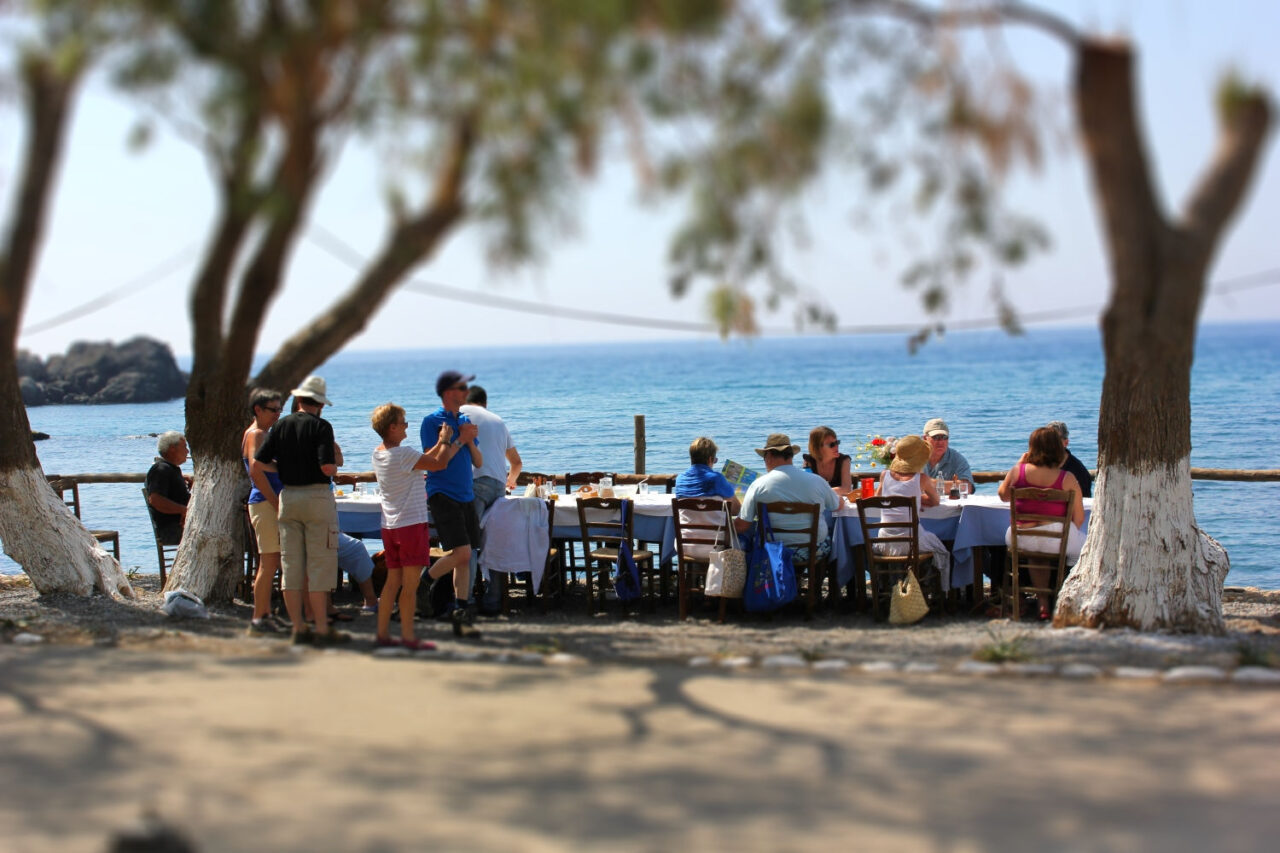 It's a long, leisurely lunch, enjoyed just a few feet from where the sea washes ashore, with surfers riding the larger waves not far away.
A lovely location to enjoy one of the island's most popular dishes, it is an excursion that remains a firm favourite of our guests. This very special trip is one of our must-do excursions.