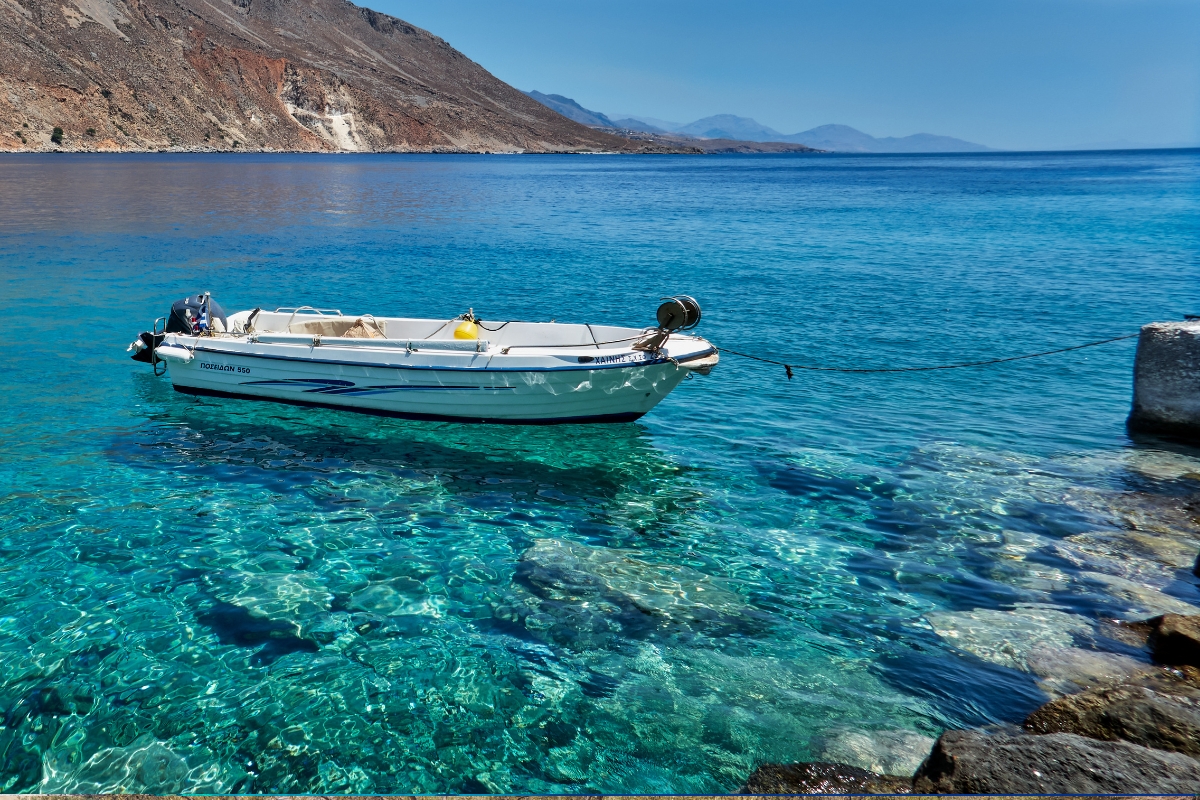 Loutro
A DELIGHTFUL DAYTRIP TO LOUTRO ON THE SOUTH COAST
Our excursion to lovely Loutro is a popular outing from the Mistral. The panorama of white-washed houses and blue shuttered windows as you approach the typical Greek fishing village by boat is a vision that will last long in your memory. It is, indeed, a very special day out where you can swim, dine, relax, shop and enjoy one of the island's lovely secluded spots.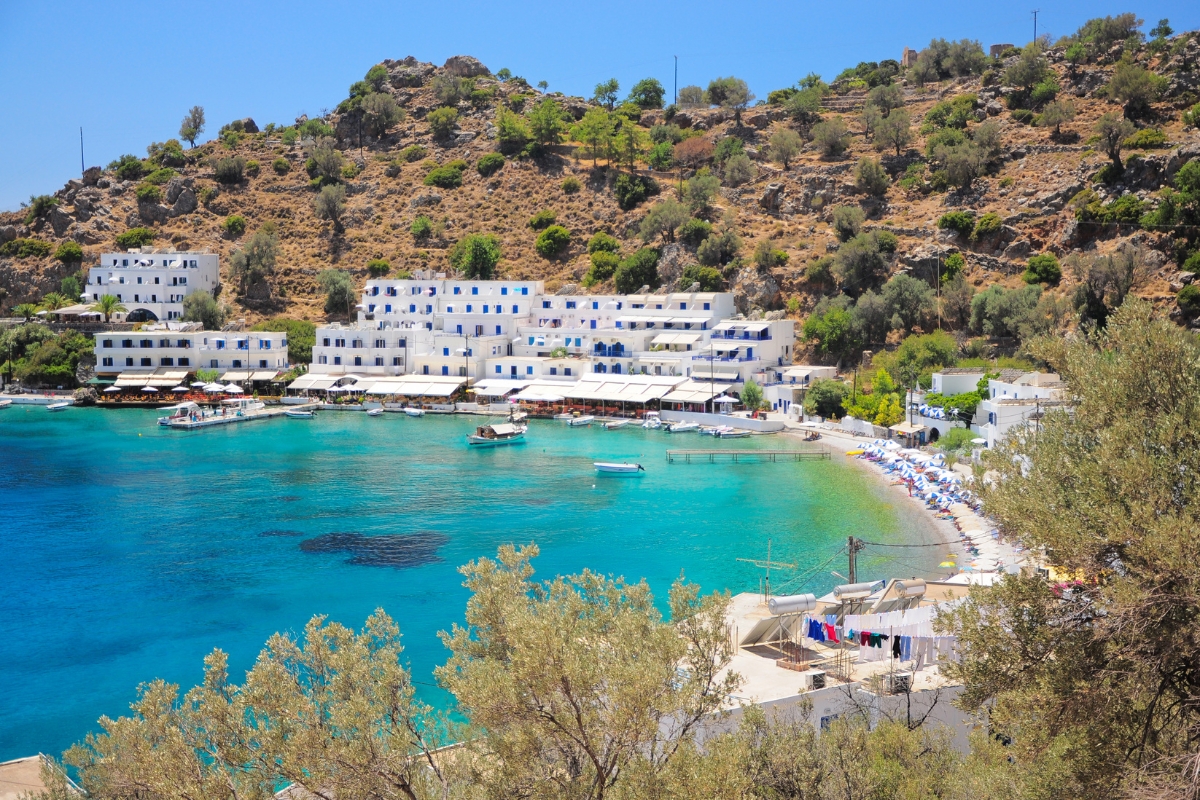 From the Mistral, there's a scenic drive across the island to Chora Sfakion on the south coast of Crete where we board our boat for a short cruise along the coast to our first stop at Sweetwater Bay. It's a great spot to relax on a sun lounger with a parasol and cool off in the Libyan Sea. There's also a nice café on the beach.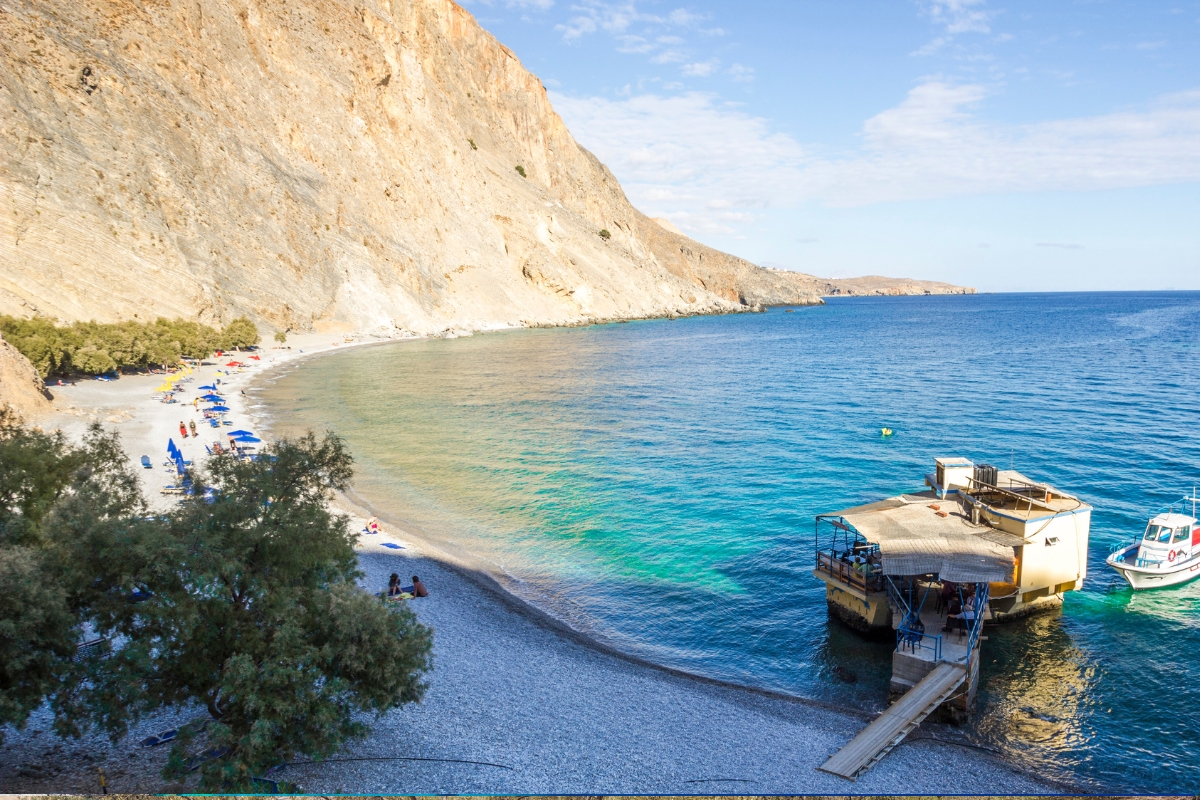 After a couple of hours, we get back on board the coastal vessel and venture onwards to the beautiful harbour village of Loutro, which can only be reached by boat.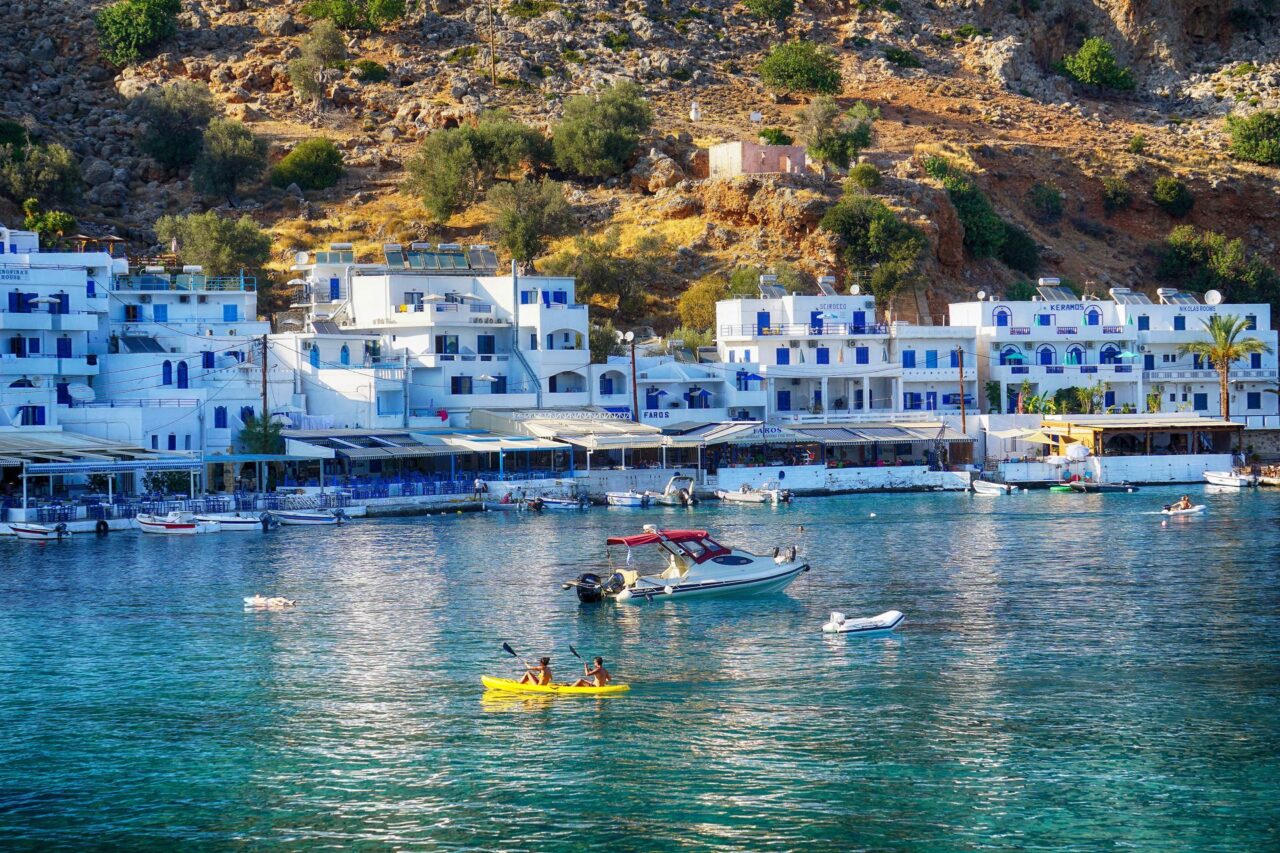 Soon, the beautiful buildings of Loutro come into view, cupped around the small harbour. Once ashore, there's time to wander around local shops and pause for a coffee in a café, before enjoying a lunch of lovely Cretan dishes at one of the tavernas. Tuck into dips of tzatziki and taramasalata, roasted vegetables, squid, and meat dishes, as well as a glass or two of wine. And there's a very Cretan dessert and coffee to follow.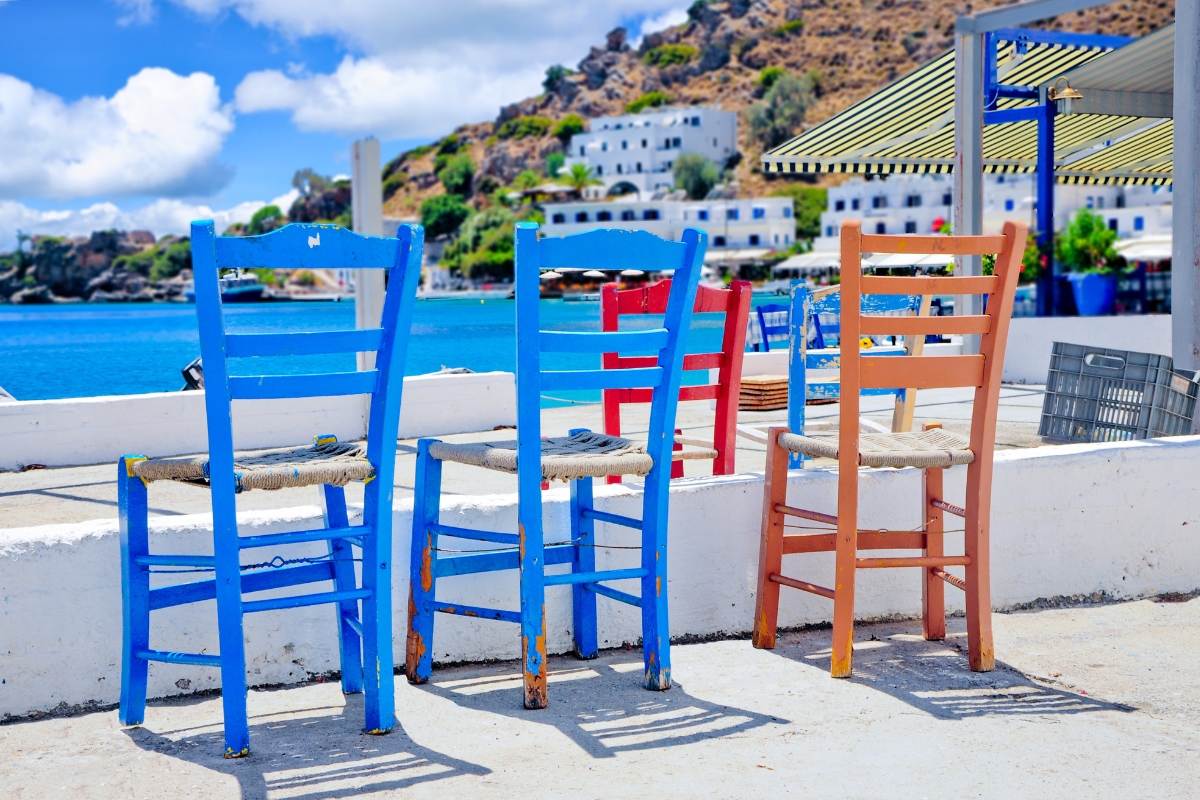 Set in a beautiful bay where it feels like time stood has still for 100 years, Loutro takes its name from the Greek word for "bath" and the many ancient baths that were to be found in the area.
After lunch, there's still time for a little more browsing in the shops, wandering around the beautiful harbour setting, and enjoying the ambience of this iconic Cretan location.