SOLO TRAVEL
Solo holidays with no single supplement
Travelling alone and to a foreign destination can be a daunting prospect for even the most confident person. Many of our single travellers say they were initially terrified of the idea of solo holidays. Some nearly turned away at the last moment!
Many guests stay at the Mistral Hotel for just one week to see if they like our singles resort – only to book for two weeks next time!
Our motto is "take the plunge"! Find out for yourself how easy it is to travel alone and come and see what you're missing.
The staff at the Mistral Hotel will make sure you are made to feel more than welcome and part of a group of like-minded single travellers. We will ensure that your single travel holiday runs smoothly so that all you have to worry about is relaxing and having fun.
Your singles vacation will be hosted by Adonis and Vassilis, true Cretans with great knowledge of the island and its rich history and Anja, our customer relationship manager, who will be available to help you all day.
A great way to meet other people embarking on solo travel to the Mistral Hotel is to post a message on our Facebook page. You can make friends with guests travelling at the same time as you before you even start your journey.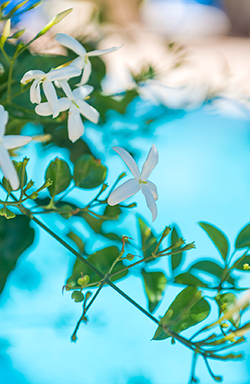 Live the Mistral experience
The Mistral has hosted exclusively for single and independent travellers for over 30 years and with a repeat guest rate of 60%, we feel this is the best reassurance and guarantee of the quality of our service. Our biggest strengths are these:
You will be looked after from the time of arriving at the airport to the time of your departure.
We make every guest feel welcome and provide a personalised service unlike package holidays.
Our traditional organic food is simply unbeatable and if you have any doubts, we invite you to visit our vegetable garden.
Our local knowledge and passion for Crete make us stand out from the mass market.
Exclusive trips to places off the tourist trail and mixing with local people, makes the Mistral experience unique.
Our guarantee to you is that we will make your holiday a truly unforgettable experience.
What to expect on your holiday
A small, family owned hotel where you are known by your first name.
Meet other fellow independent, single travellers and like-minded people who wish to socialise and make new friends.
Friendly and caring staff who will ensure that your holiday runs smoothly.
A wide range of activities to choose from both inside and outside the hotel.
Traditional Cretan cuisine, freshly made using organic produce from our vegetable garden. All dietary requirements catered for.
The opportunity to relax and pamper yourself in our exclusive Spa Therapy room.
A unique, friendly atmosphere focused on the needs of our guests where no one is left out.
Age Range
The age range of our guests is generally between 25-70, with the majority being in their 40's, 50's and 60's. In our experience, such a cross section of age groups creates a diverse atmosphere. After all, we are all young at heart!
THE ISLAND OF CRETE
"Crete is the cradle of European civilisation that rests beyond the deep red wine sea" as said by Ulysses.
Crete is the largest of the Greek islands and the southernmost point of Europe. It is blessed with stunning beaches, turquoise blue sea and a wonderful climate. The high mountain ranges are gifted with lush and fertile plateaus, mythological caves and many gorges, the most famous being Samaria, the longest in Europe.
Crete has a rich and varied history and is home to the birthplace of Zeus. Years of occupation by the Romans, Arabs, Venetians, Turks and later the Germans have left their mark on the island.
The geographical location of Crete, climate and variety of altitude and terrain has created an amazing diversity of flowers, plants, trees, wildlife and marine life with many endemic and rare species.
There is an abundance of activities available such as scuba diving, snorkelling, cycling, horse riding, walking and parasailing. For lovers of culture, there are many museums and world famous archaeological sites such as the Palace of King Minos at Knossos and the ancient ruins at Phaestos. There are tiny churches tucked away with beautiful frescoes, Roman baths, mosaics, tombs and ancient olive trees.