Orthodox Greek Easter 2024: 30th April – 7th May
EASTER IN CRETE FOR SINGLE TRAVELLERS
Easter in Crete is an enchanting time filled with deep-rooted traditions, vibrant celebrations, and a profound sense of spirituality. Holding unparalleled significance as the biggest holy celebration for Greeks, Easter surpasses even Christmas in terms of religious importance and cultural fervour. It's also a wonderful time for single travellers with a spiritual leaning to visit our lovely island as she starts to burst into spring.
NB: Orthodox Easter occurs on different dates to Easter in the UK and elsewhere as it follows a different calendar. In the UK in 2024 it falls much earlier, with Easter Sunday on March 29th. That means you can spend normal Easter with your family or friends then escape to the sun in Crete for a unique cultural experience.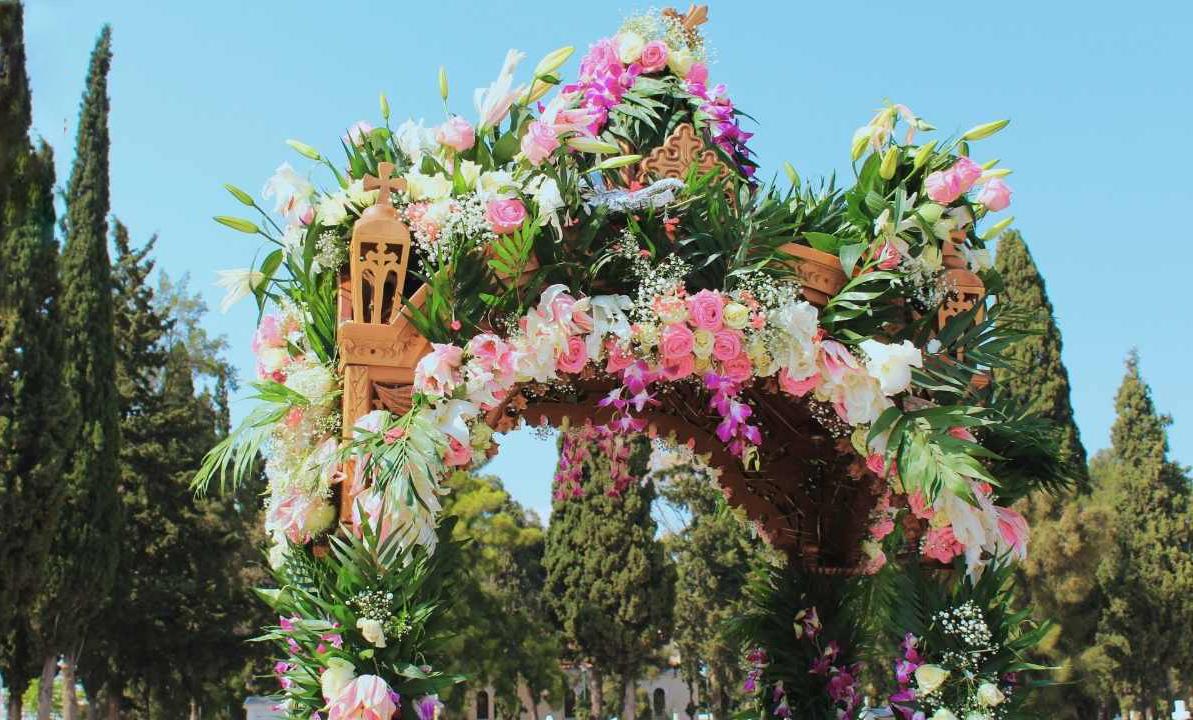 THE MISTRAL WOULD LIKE TO INVITE SOLO HOLIDAYMAKERS TO SHARE OUR EASTER
As the largest Greek island, Crete boasts a unique blend of customs that make Easter a truly unforgettable experience. We invite single and solo holidaymakers to join us at the Mistral for a week-long journey through out faith, tradition, and community, to witness religious ceremonies, and indulge in the delectable culinary delights.  You don't have to be religious to simply soak in the vibrant atmosphere. From ancient rituals to elaborate feasts, this Mediterranean paradise comes alive with a sense of renewal and joy during this sacred season.
TYPICAL ITINERARY
Tuesday – arrival and welcome. Enjoy your first dinner of this special week
Wednesday – a guided tour around the Chania Old Harbour area, which is adorned with festive decorations and elaborate displays of candles and flowers. The leisurely walk through the narrow cobblestone streets and Venetian-style houses, traditional shops and charming cafes offers the time to sample local delicacies, pick up souvenirs and absorb the vibrant energy and cultural significance during this time of the year
Holy Thursday – in commemoration of the Last Supper, Holy Thursday sees the preparations for Jesus Christ's resurrection underway in every Greek home. We follow the tradition and today we join the chef in baking special Easter biscuits (Koulourakia) and dye eggs for the custom of cracking them with friends.  Early evening, we make a pilgrimage to the 16th Century Monastery of Gonia in Kolymbari for the reading of the 12 gospels
Good Friday – morning visit to Voukolies street market which brings together hundreds of vendors and people from all corners of Crete.  This bazaar is unique to Crete and began at the time of Turkish occupation, taking place only on Good Friday every year.  In the early evening, we join the dignitaries and people of Chania to witness the procession of the Easter Epitaph, decorated with flowers and candles and accompanied by bands playing  solemn music. After the ceremonies, we have dinner at a waterfront taverna
Easter Saturday – In the afternoon, we decorate candles that will be lit by the "holy flame" later in the day. After dinner, we head to the church of Agios Antonios where we witness the rituals and ceremonies of Resurrection that culminate with a bonfire that symbolizes the burning of Judas. We light the candles signifying the triumph of good over evil and we then return to the hotel carrying the lighted candle, to bring luck for the coming year
Easter Sunday – Preparations for the Mistral Easter feast begin early with a whole sheep being roasted over a spit, with guests helping to lay the long tables as family and friends arrive. The feast continues for most of the day and is accompanied by copious amounts of wine, laughter, music and dancing
Easter Monday – we visit the village of Argyroupoli which is built on the ruins of the ancient city of Lappa, one of the most important Roman sites in western Crete. There are many springs here formed by the White Mountains with water running through aqueducts, washing down walls and seeping from stones. On the way back to the hotel we stop at Lake Kournas (the island's only natural lake) for a breathtaking photo opportunity
Tuesday – Depart and take the memories of this special week with you
Orthodox Greek Easter Week Date and Prices
 
Standard room
7 nights
Deluxe room
7 nights
30 April-7 May 2024
1358€
1526€
*All repeat guests will receive a 5% discount on accommodation. The price includes single accommodation in double or twin rooms, 7 breakfasts, 6 dinners (with wine and coffee), Easter Sunday feast, Chania airport transfer and all the above trips. The price does not include flights or travel insurance.