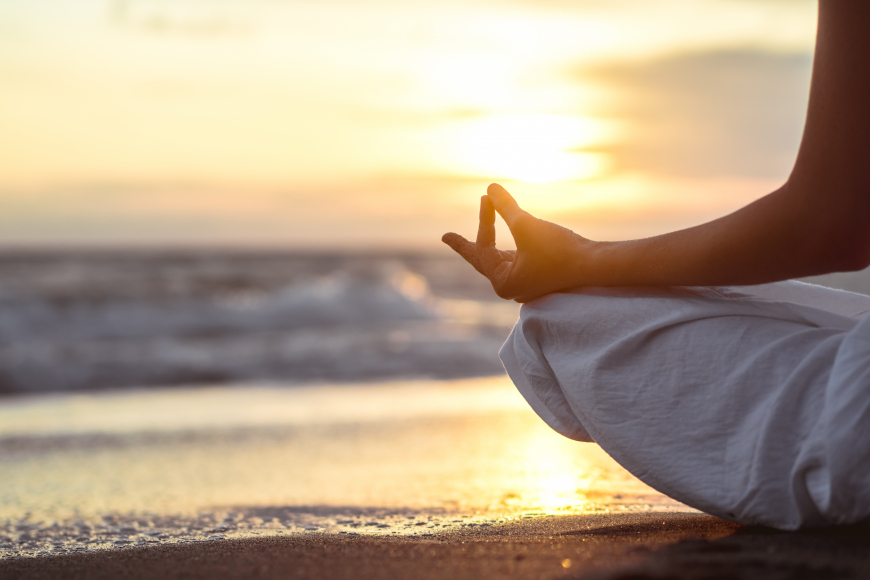 Yoga and Wellbeing
9-16 May and 3-10 October 2023
Take time to rebalance, and to relax your body and mind, during our new Yoga and Wellbeing Week.
Over a week of healing, relaxation and inner peace, you will be immersed in a healthier way of life with organic vegetarian food, herbal teas, massage, Yoga and sound therapy in the unique atmosphere of our boutique hotel in Western Crete.
The ambience of the olive trees that surround The Mistral and the warming climate, blended with the turquoise beauty and salty freshness of the Aegean Sea make our hotel the perfect location for a week of mental and physical rejuvenation.
Your stay combines the tranquility of a Yoga retreat with the delights of a holiday that will subtly awaken the senses; with activities and therapies inspired by touch, sight, sound, scent and flavour.
Our yoga instructor, Aspasia, is certified by the International Yoga Teachers Association and the Hellenic Yoga Association and has created a programme that combines Hatha, Vinyasa and Iyengar Yoga with mudras and marmas.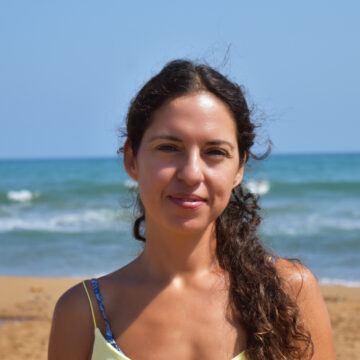 The five sessions have been specifically designed to restore the connection between the subtle body (our internal energy, moods and emotions) and the physical body for an increased health and vitality state on both levels.
A full regenerative body massage, with sweet almond oil and organic extra virgin olive oil, will further enhance your sense of wellbeing where our therapists exert pressure on specific points to balance the energy of the body in a way that delivers an equilibrating effect on emotional and physical tension.
With the benefits of sound therapy recognised by physicians the world over, we offer a gong bath where we take you on a journey of reconnection and discovery back into a natural state of balance and harmony.
The visual delights are the backdrop of the Aegean Sea and the sunset at Falassarna, one of the most beautiful beaches of Western Crete, where you will also experience an evening Yoga class.
A visit to the Botanical Park & Gardens of Crete and a walk through the charming alleys around the Venetian Harbour at Chania will add a further aesthetic dimension to your holiday.
During your stay, you will also be transformed into 'gustatory delight' and a celebration of the tastes and textures of the world-renowned Cretan cuisine.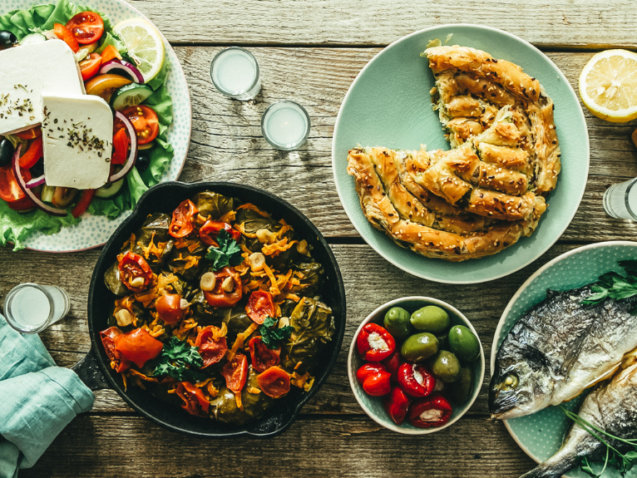 The diet during the Yoga and Wellbeing Week is meat-free and enables you to savour the centuries-old farm-to-table food ethos and passion for healthy ingredients that is underpinned across the island by the natural Mediterranean diet.
You will enjoy organic products with fruit and vegetables harvested from our own hotel garden (which you can visit), along with our own extra-virgin olive oil.
Locally-sourced goat and sheep cheeses are complemented by traditional Greek yoghurt, fish from the Aegean, and an extensive variety of vegetarian dishes that make the Cretan diet so healthy.
What is included:
– 7 night single-occupancy accommodation in a double room
– 5 Yoga sessions – 3 morning/2 evening (sunset)
– 1 full body holistic regenerative massage (1 hour)
– 1 group gong bath sound healing therapy session
– 3 trips (Falassarna, Botanical Park & Gardens and Chania Venetian Old Harbor)
– 7 breakfasts, 7 dinners, 1 lunch
– Chania airport transfer (Tuesdays only)
Yoga and Wellbeing Week Dates and Prices
 
Standard room
7 nights
Deluxe room
7 nights
9-16 May 2023
1358€
1526€
3-10 October 2023
1358€
1526€