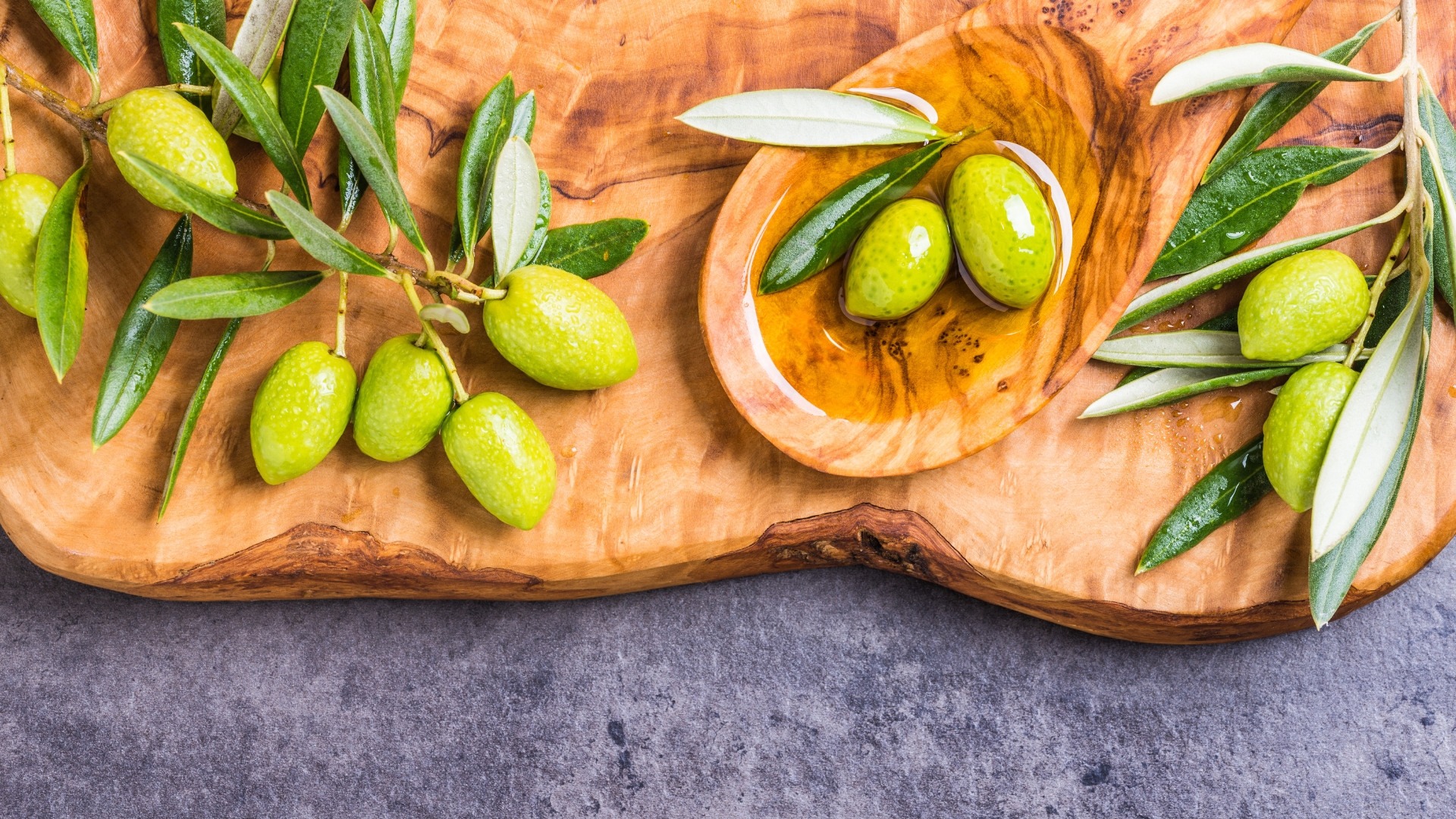 THE VIRGIN IN THE TREE – WHY CRETAN OLIVE OIL IS THE BEST IN THE WORLD
November in Crete is olive picking season. With over 20 million olive trees cultivated the length and breadth of the island, that's a lot of picking. Traditionally, back in the day, most would be picked by hand with the fruit* often raked off the branches onto sheets on the floor, and entire families working with men up ladders and the women and children putting the olives into baskets. These would then be transferred to stone presses, driven by donkeys, to be pulped, then hand-pressed.
Olive oil has been produced on the island this way since Minoan times and many experts believe that Cretan olive oil is the best in the world. Only Spain and Italy produce more olive oil than Greece, and merchants across the Mediterranean have imported Cretan oil for centuries to add to their local brew and improve the taste and quality.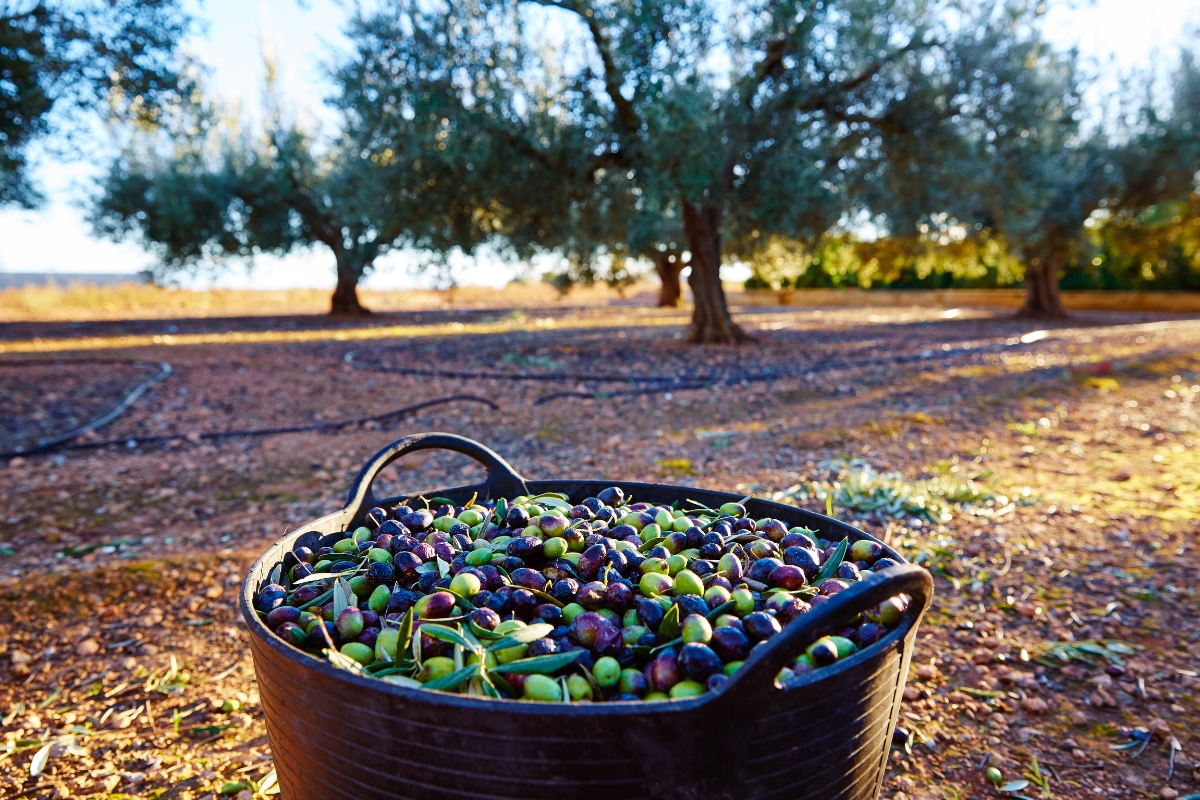 A PRESSING ENGAGEMENT
Today things are much more modern. Trees are often harvested by a hand-held machine that shakes the branches so the olives fall into big nets.  Pulping and pressing is mostly carried out in hydraulic presses, which ensures the maximum output of top quality EVOO – Extra Virgin Olive Oil – the product of the first 'cold' pressing. This is the 'gold standard', delivering the maximum taste and flavour. EVOO is considered the top quality and Crete produces 200,000 tons of Extra Virgin Olive Oil and 10,000 tons of organic EVOO every year.
The pulp can then be heated for a second pressing, which can only be labelled as Virgin Olive Oil, not Extra Virgin.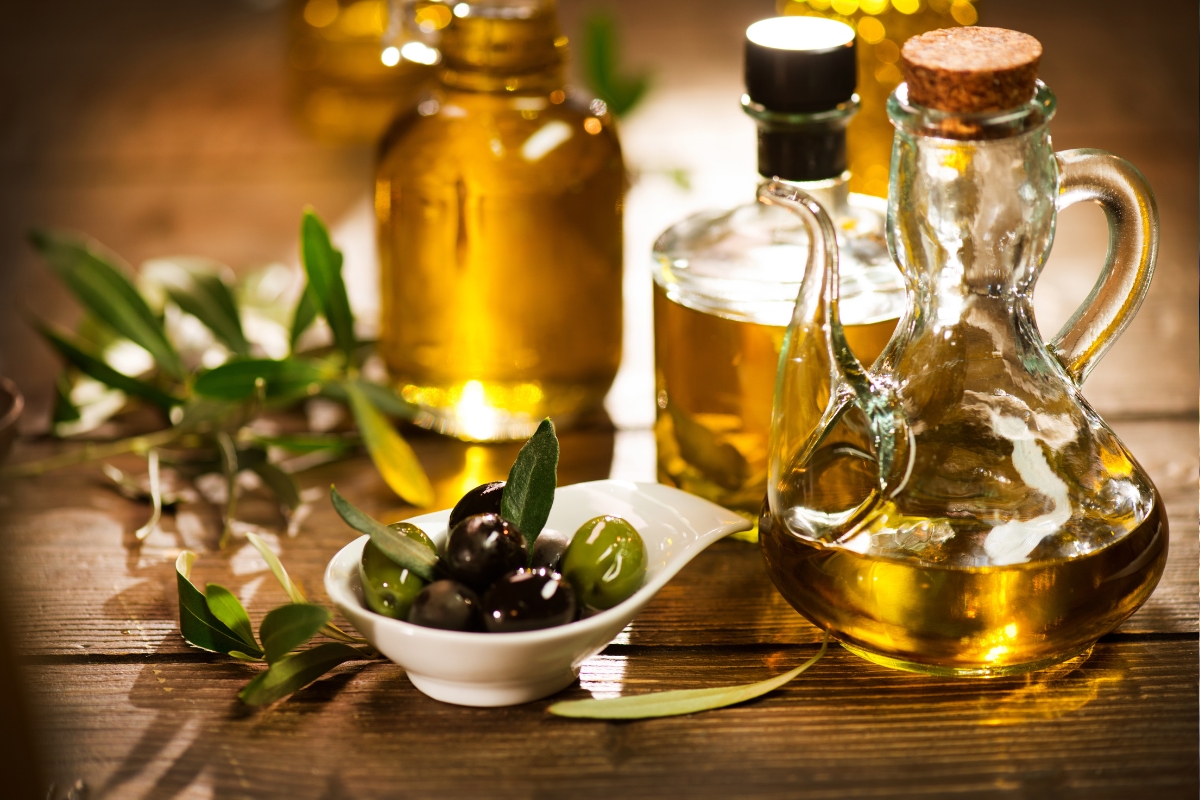 4,000 YEARS AND COUNTING
Crete is said to have the oldest olive tree in the world – the venerable Olive Tree of Vouves, in the village of the same name just a little to the south west of the Mistral. According to arboreal experts it is somewhere in the region of 4,000 years old (well, somewhere between 3,000 and 5,000 so what's a few years either way?). What is truly mind-boggling is that there is every chance Kings and Queens of the House of Minos may well have used, drunk or anointed themselves with oil from this very tree.
It's impossible to date exactly as, over the millennia, the heartwood has rotted away. But it's still very much surviving and thriving – it still produces a healthy crop every year. It's 4.6m in diameter and 12.5m in circumference. Now officially a National Monument, there is an official Olive Tree Museum nearby.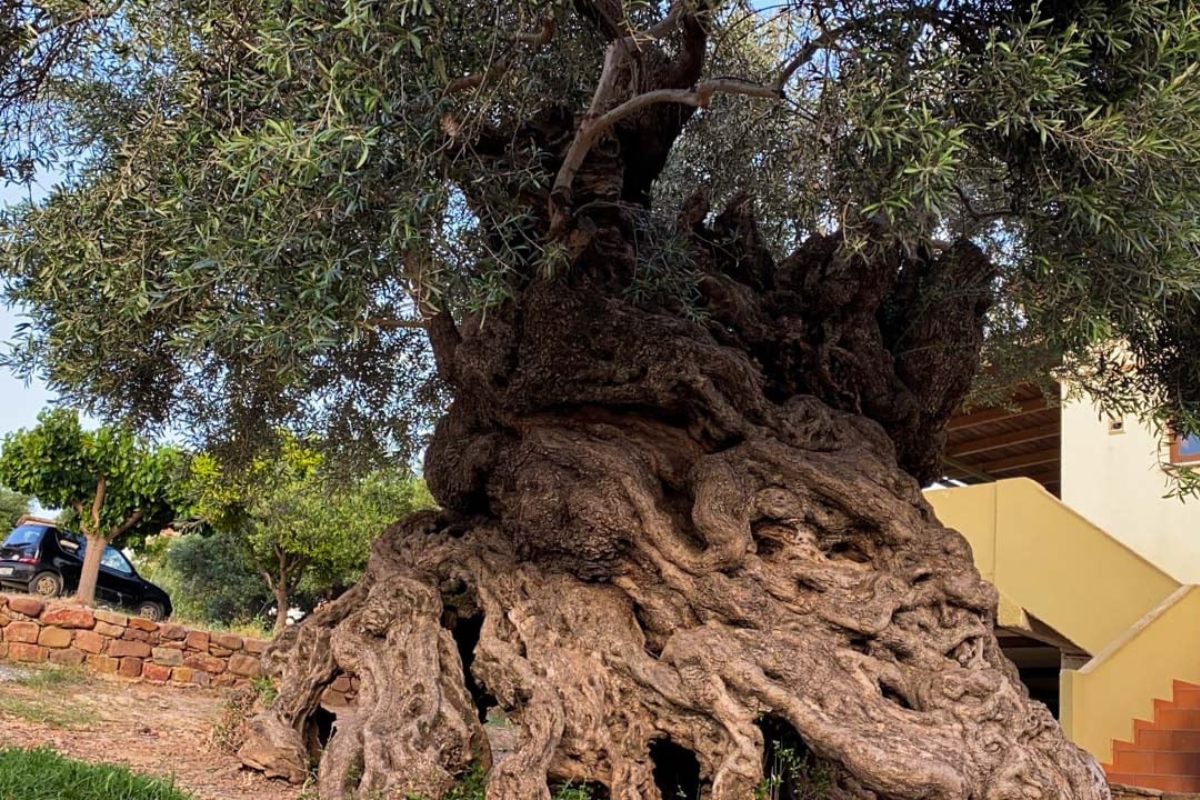 KEEPING IT IN THE FAMILY
Many olive groves have been in the same family for many generations. We are lucky at the Mistral in that Adonis' family has its own olive groves in the hills behind the hotel. It may seem a little silly but, every year around this time, we still get really excited about the harvest. The Greek God of olive trees is Athena, and Adonis love to take his daughter of the same name up to the groves to talk to the trees and say a little prayer for a good harvest – most years the fruit makes around 1,500 litres of Extra Virgin Olive Oil. A four members Cretan family consumes on average about 100L olive oil per year, everything is cooked with generous quantities, including fried potatoes or vegetables. Yummm!
FIRST WE BOTTLE IT UP – THEN WE SHARE IT OUT
We get equally excited when the oil is bottled. And then again when we open the first bottle to anoint a salad or a few tomatoes. We always make a present of a bottle to every guest who stays here, use it full time in the kitchen and, mostly, by the end of each summer season we have used up our supply. Which is about when we start getting excited about the next harvest!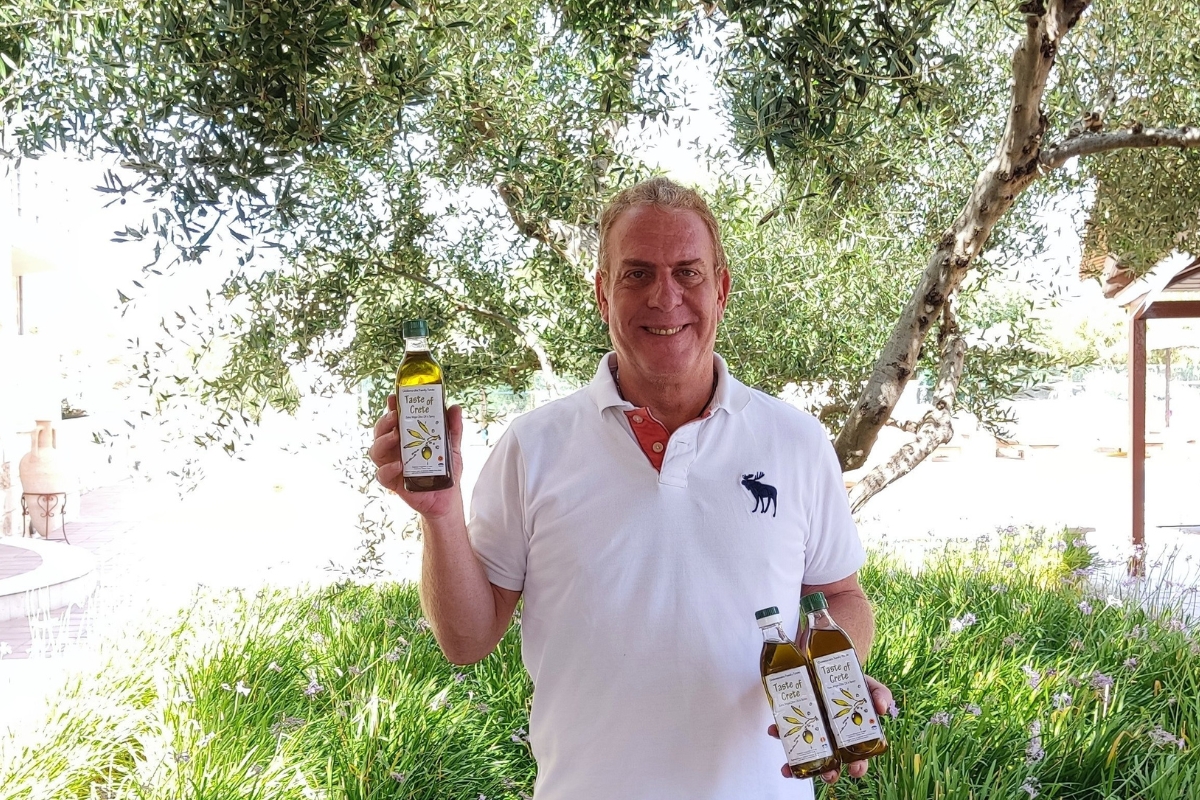 *FRUIT OR VEGETABLE
Whilst olives are usually served as a savoury dish and often cooked in dishes with tomato, garlic etc, or loaded onto pizzas, technically they are stone fruits or 'drupes'. The olive tree (Olea Europae) is in fact related to mangoes, cherries, peaches and even pistachios and almonds. In nutritional terms they are very high in vitamin E and monosaturated fatty acids that help reduce 'bad cholesterol'. In general, they have antioxidant and anti-inflammatory properties.
FRUIT JUICE TASTINGS
On the basis that olives are fruit then we suppose olive oil is also olive 'juice'. Like any sort of fruit juice, it comes in a range of tastes and textures. One of our most popular weekly excursions includes an 'olive juice' tasting – where we try olive oils infused with rosemary, lemon or orange peel – it's remarkable just how subtle and elegant the differences can be.
See our themed week Flavours of Crete that includes a day dedicated to olive oil history, production and tasting